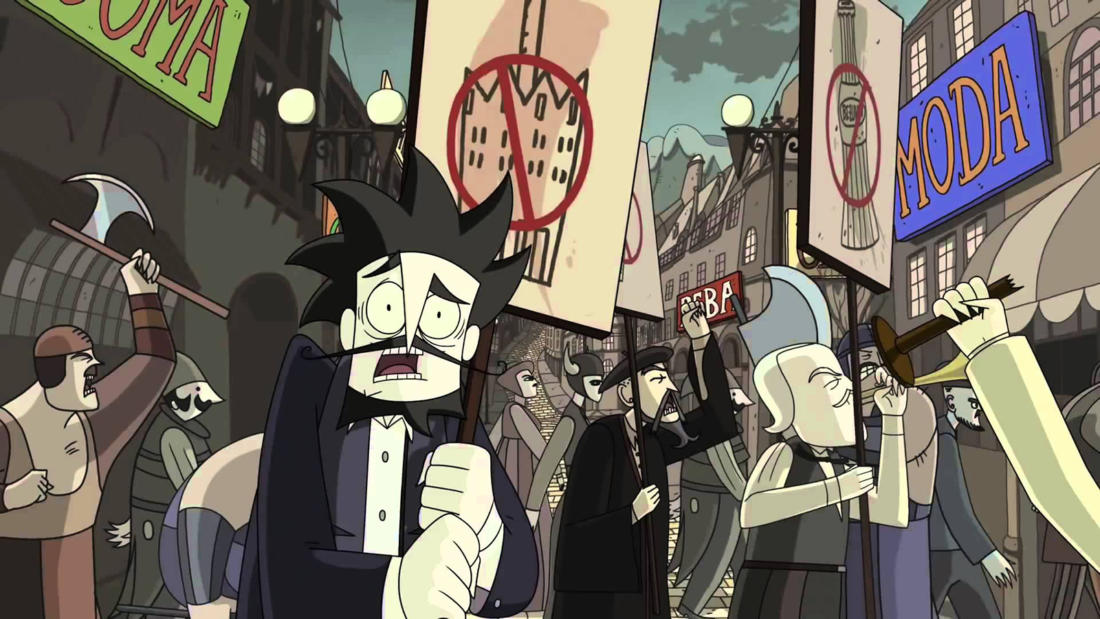 2013
with
Dr. Pat Abbott
Professor Emeritus of Geology, San Diego State University
Til Sbórnia do us Part—

The World of Volcanoes
Program Description
A discussion of the world of volcanoes and the effects of drilling in sensitive regions.
Film Synopsis
Sbórnia is an isolated, independent, and anarchist state. When the giant wall that separates Sbórnia from the rest of the world collapses, the Sbórnians suffer a towering cultural shock.
Sbórnia is an island with a rich but eccentric culture, separated from the rest of the world by a high wall. When the wall comes down, cultural change wreaks hilarious havoc on the lives of two traditional Sbórnian musicians (voiced by Hique Gomez and Nico Nicolaiewsky). This animated feature film is based on the musical play Tango & Tragedy.
About the Speaker
Dr. Patrick Abbott has a PhD in geology from the University of Texas at Austin. He is a long-time professor of geology at San Diego State University. Dr. Abbott's research on reconstructing ancient continental positions has focused on the region stretching from coastal Mexico to coastal Alaska. His college textbook, Natural Disasters, published by McGraw-Hill, is in its ninth edition, and discusses in detail the plate tectonics, earthquakes, climate change, and volcanic history of the Pacific region. He appeared in the TV series The Real Gilligan's Island on TBS and contributed to a History Channel program in spring 2012 on geological and meteorological phenomena.