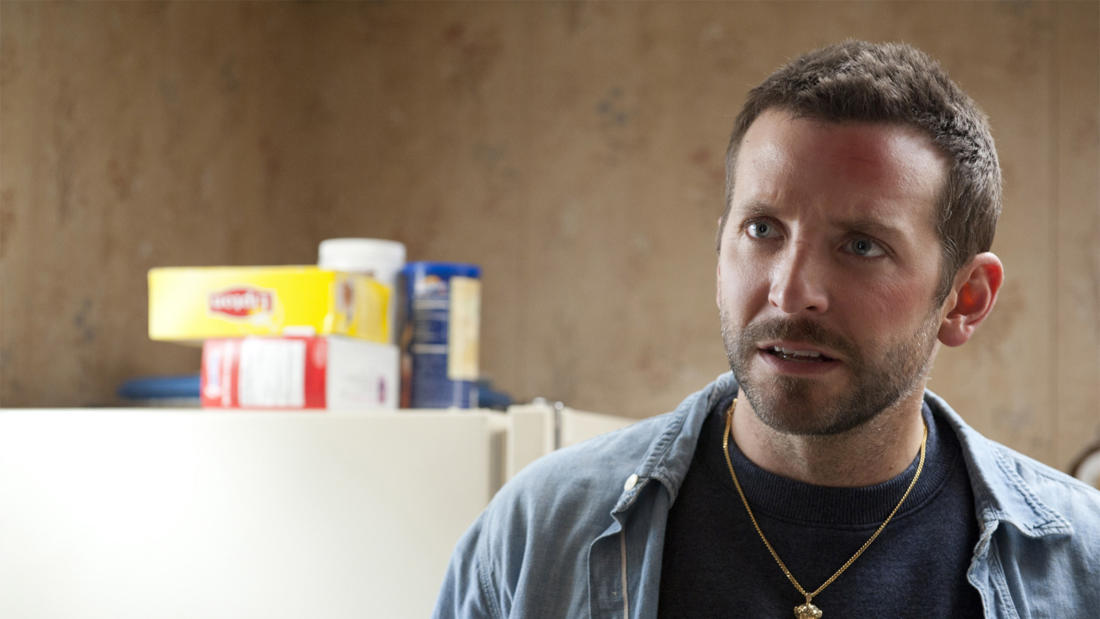 2013
with
Dr. James Pinkston
Professor of Neurology, Health Sciences Center, Louisiana State University
Silver Linings Playbook—

When Bipolars Attract: Love, Dancing, Compulsions, and Neuroscience
Program Description
A discussion of the nature of relationships between people with bipolar disorder.
Film Synopsis
After a stint in a mental institution, former teacher Pat Solatano moves back in with his parents and tries to reconcile with his ex-wife. Things get more challenging when Pat meets Tiffany, a mysterious girl with problems of her own.
Pat Solatano (Bradley Cooper) has lost everything—his house, his job, and his wife. He now finds himself living with his mother (Jacki Weaver) and father (Robert DeNiro) after spending eight months in a state institution on a plea bargain. Pat is determined to rebuild his life and reunite with his wife (Brea Bee), despite the challenging circumstances of their separation. All Pat's parents want is for him to get back on his feet, and to share their obsession with the Philadelphia Eagles. When Pat meets the troubled and mysterious Tiffany (Jennifer Lawrence), things get complicated. Tiffany offers to help Pat reconnect with his wife, but only if he'll do something very important for her in return. Directed by David O. Russell, this film was nominated for eight Academy Awards, with Jennifer Lawrence winning for Best Actress.
About the Speaker
Dr. James Pinkston graduated with university honors and cum laude with a bachelor's in psychology and a minor in statistics from Brigham Young University. He earned a master's in psychology and a doctorate in clinical psychology with an emphasis in clinical neuropsychology and a minor in behavioral neuroscience from Louisiana State University in Baton Rouge. He completed his internship in clinical psychology and clinical neuropsychology at the University of Oklahoma Health Sciences Center. He then completed a postdoctoral fellowship in clinical neuropsychology at the Cleveland Clinic in Cleveland, Ohio. Dr. Pinkston has also earned a post doctoral master's in clinical psychopharmacology.
Dr. Pinkston holds specialty licensures through the State of Louisiana in clinical psychology, clinical neuropsychology, and medical psychology. He is published in the areas of memory functioning, traumatic brain injury, dementia, multiple sclerosis, toxic exposure, and personality assessment.
Dr. Pinkston is Board Certified in Medical Psychology by the American Board of Medical Psychology (ABMP).