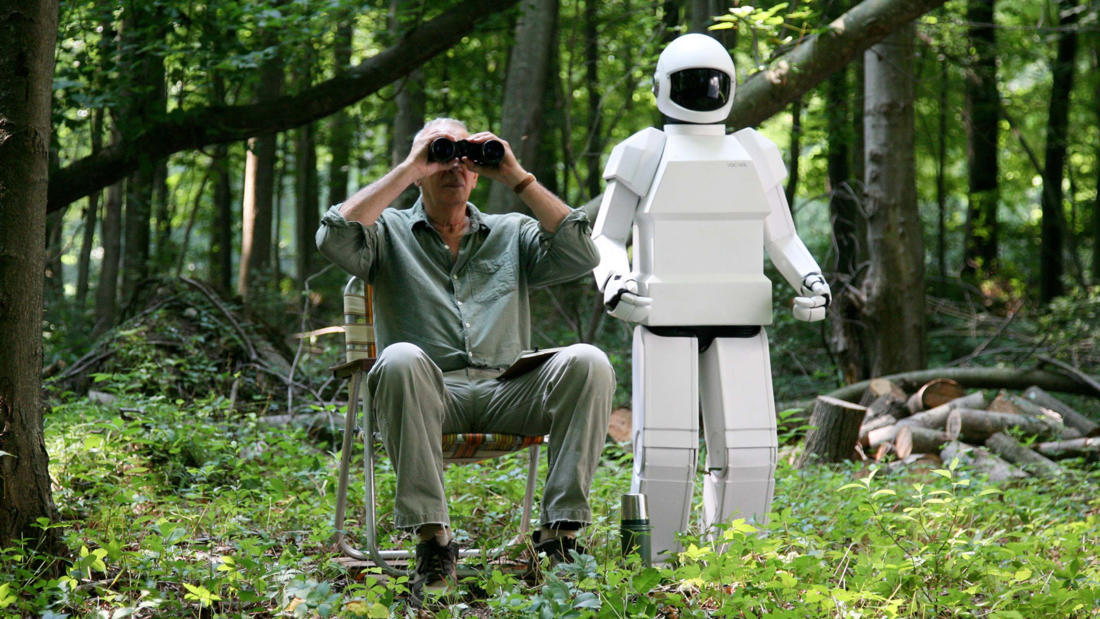 2014
with
Ross Mead
USC Interaction Lab
Robot & Frank—

A Hopeful Reimagining of Man-Machine Relations
Program Description
Ross Mead discussed a more hopeful reimagining of 2001's portrait of man-machine relations.
Film Synopsis
In the near future, an ex-jewel thief receives a gift from his son: a robot butler programmed to look after him. But soon the two companions try their luck as a heist team.
In the near future, Frank (Frank Langella) is a retired catburglar living alone, while his successful son, Hunter (James Marsden), tries to care for him from afar. Finally, Hunter gets him a robot caretaker (voiced by Peter Sarsgaard), and Frank soon learns that the robot is useful as a burglary aide. As Frank tries to restart his old profession, the uncomfortable realities of a changing world and his worsening dementia threaten to go beyond what any robot can do for him.
About the Speaker
Ross Mead is a PhD research student at the University of Southern California in Los Angeles. Working in the USC Interaction Lab, Mead studies human-robot interactions to make robots and virtual human non-player characters (NPCs) more realistic to engage with, with an aim to help develop robots that can assist people in their homes and daily lives.