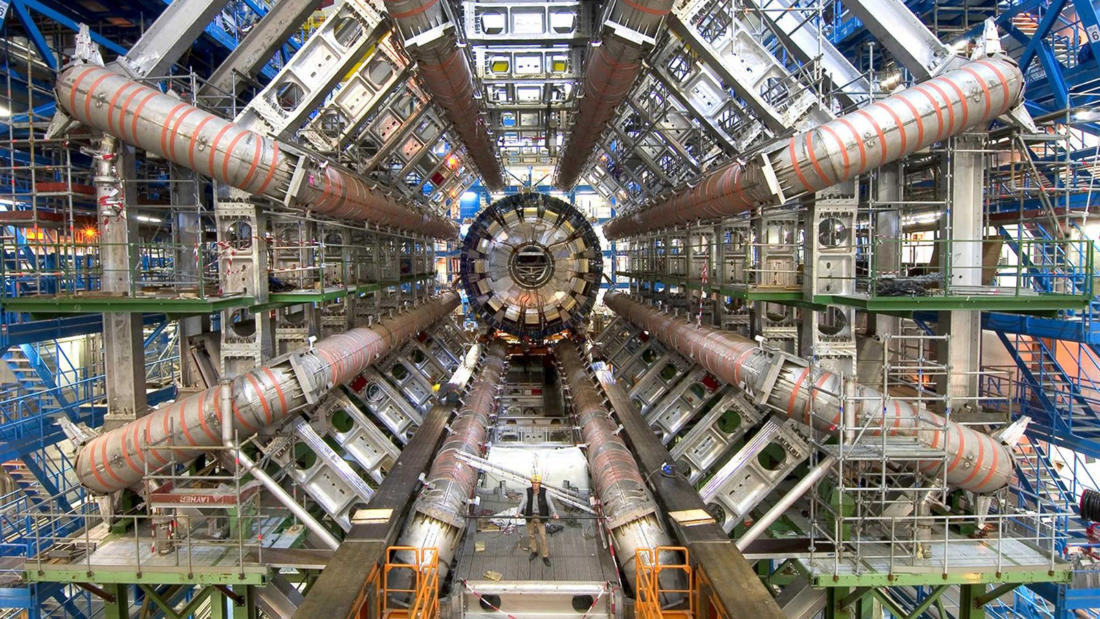 2014
with
Dr. Jeremy Sabloff
Former President, Sante Fe Institute; Anthropologist
and
Dr. Geoffrey West
Theoretical Physicist; Founder, High Energy Physics Group at Los Alamos National Laboratory
and
Valerie Plame
Former CIA Operative; Author
and
Mark Levinson
Film Director
Particle Fever—

All About the Higgs Boson
Program Description
A panel discussion on the film following the screening.
Film Synopsis
As the Large Hadron Collider is about to be launched for the first time, physicists are on the cusp of the greatest scientific discovery of all time—or perhaps their greatest failure.
Particle Fever follows six brilliant scientists during the launch of the Large Hadron Collider, marking the start of the biggest and most expensive experiment in the history of the planet, pushing the edge of human innovation. As they seek to unravel the mysteries of the universe, 10,000 scientists from over 100 countries joined forces in pursuit of a single goal: to recreate conditions that existed just moments after the Big Bang and find the Higgs boson, potentially explaining the origin of all matter. But our heroes confront an even bigger challenge: have we reached our limit in understanding why we exist?
About the Speaker
Dr. Jeremy Sabloff is an external professor at the Santa Fe Institute and past president of the Institute (2009–2015). He is also Christopher H. Browne Distinguished Professor of Anthropology Emeritus of the University of Pennsylvania. Before coming to the Santa Fe Institute, he taught at Harvard University, the University of Utah, the University of New Mexico (where he was chair of the Department), the University of Pittsburgh (where he was also chair), and the University of Pennsylvania (where he was the Williams Director of the University of Pennsylvania Museum from 1994–2004 ). He was also an Overseas Visiting Fellow at St. John's College, Cambridge, England. He received a BA from the University of Pennsylvania in 1964, and a PhD from Harvard University in 1969.

Dr. Geoffrey West is a theoretical physicist whose primary interests have been in fundamental questions in physics, especially those concerning the elementary particles, their interactions, and cosmological implications. Dr. West served as SFI president from 2005–2009. Prior to joining the Santa Fe Institute as a Distinguished Professor in 2003, he was the leader, and founder, of the high energy physics group at Los Alamos National Laboratory, where he is one of only approximately 10 Senior Fellows. Dr. West received his BA from Cambridge University in 1961, and his doctorate from Stanford University in 1966, where he returned in 1970 to become a member of the faculty.

Valerie Plame is a former US CIA operations officer, the wife of former Ambassador Joseph C. Wilson, and the author of a memoir detailing her career and the events leading up to her forced resignation from the CIA.

Mark Levinson is a film director known for his work on Se7en (1995), The English Patient (1996), and The Talented Mr. Ripley (1999), as well as the documentary Particle Fever.