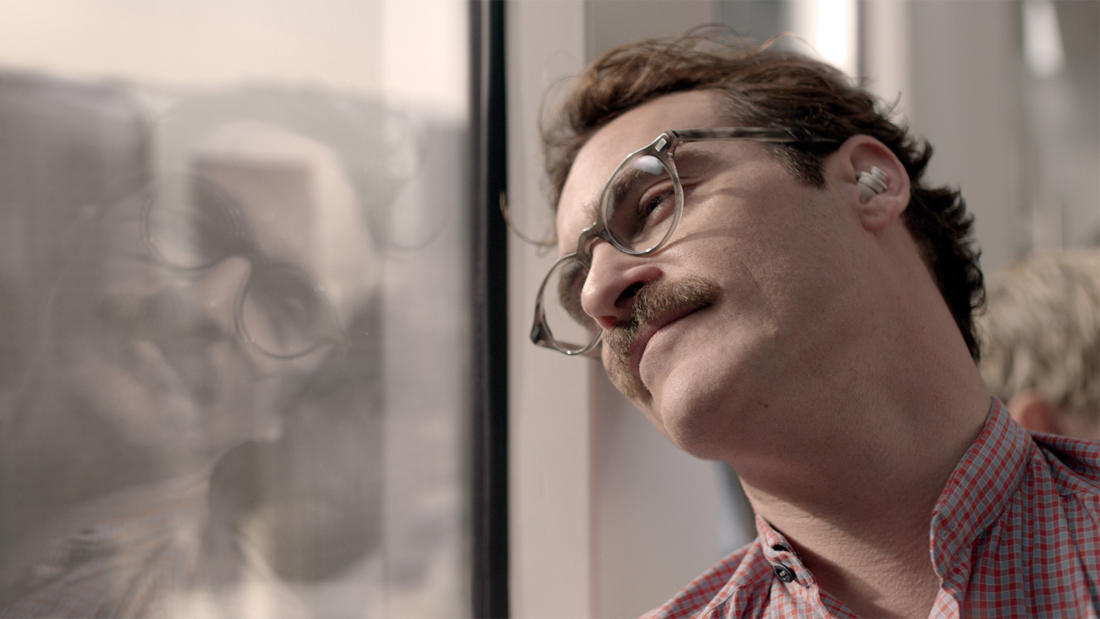 2014
with
Dr. Daniel Dennett
Austin B. Fletcher Professor of Philosophy; Co-Director , Center for Cognitive Studies, Tufts University; Author
Her—

Artificial Intelligence and the Turing Test
Program Description
Artificial respiration is real respiration and an artificial ear could allow a person to really hear, but would artificial emotions be real emotions? Is Her's Samantha, an artificially intelligent operating system, capable of love—real love generated by an artificial mind—or is Samantha just a very intelligent thinker, faking real emotions? How might artificial intelligence diverge from today's computers? Dr. Daniel Dennett discussed the bumpy history of artificial intelligence and the Turing Test.
Film Synopsis
A lonely writer develops an unlikely relationship with his newly purchased operating system that's designed to meet his every need.
In the near future, a sensitive and soulful man earns a living by writing personal letters for other people. Left heartbroken after his marriage ends, Theodore (Joaquin Phoenix) forms an unlikely bond with a new operating system that has the capacity to develop into an intuitive and unique entity in its own right. He starts the program and meets the voice behind the OS1, Samantha (Scarlett Johansson). Though friends initially, the relationship soon deepens into love. Nominated for five Academy Awards, this film marks director-producer Spike Jonze's solo screenwriting debut.
About the Speaker
Dr. Daniel Clement Dennett III is a philosopher, writer, and cognitive scientist whose research centers on the philosophy of mind, philosophy of science, and philosophy of biology, particularly as those fields relate to evolutionary biology and cognitive science. He is currently the co-director of the Center for Cognitive Studies, the Austin B. Fletcher Professor of Philosophy, and a professor at Tufts University.