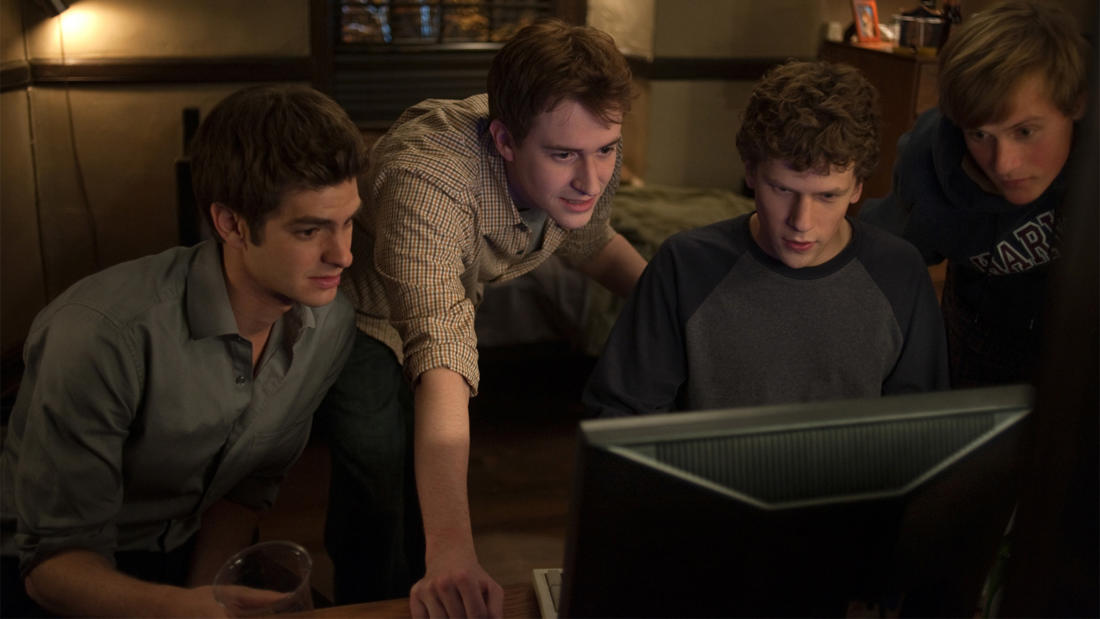 2014
with
​Judson Valeski
Co-Founder, Gnip
The Social Network—

Big Data
Program Description
Judson Valeski picked apart some of the more fascinating technical implications of "Big Data" via social networks and connected them to the film. He also explored some of the computing infrastructure necessary to handle the astounding amount of human expression that transpires every second on social networks.
Film Synopsis
Harvard student Mark Zuckerberg creates the social networking site that would become known as Facebook, but is later sued by two brothers, who claim he stole their idea, and the co-founder who was squeezed out of the business.
In 2003, Harvard undergrad and computer genius Mark Zuckerberg (Jesse Eisenberg) begins work on a new concept that eventually turns into the global social network known as Facebook. Six years later, he is one of the youngest billionaires ever. But Zuckerberg finds that his unprecedented success leads to both personal and legal complications when he ends up on the receiving end of two lawsuits, one involving his former friend (Andrew Garfield). Directed by David Fincher and written by Aaron Sorkin, this film was adapted from Ben Mezrich's 2009 book The Accidental Billionaires, and won three Academy Awards.
About the Speaker
Judson Valeski is the CTO and co-founder of Gnip, a social media API aggregation company, which was acquired by Twitter in 2014. Previously, he was director of product management at me.dium, an engineering director at Netscape Communications, a founding member of onebox.com's engineering team, and a technical advisor at AOL. He's provided M&A technology evaluation, provided client-side/server-side software engineering and product direction/implementation, and negotiated the Mozilla spin-out from AOL. Over the past decade he has played a central role in the public release of several consumer software products, used by tens of millions of users worldwide.