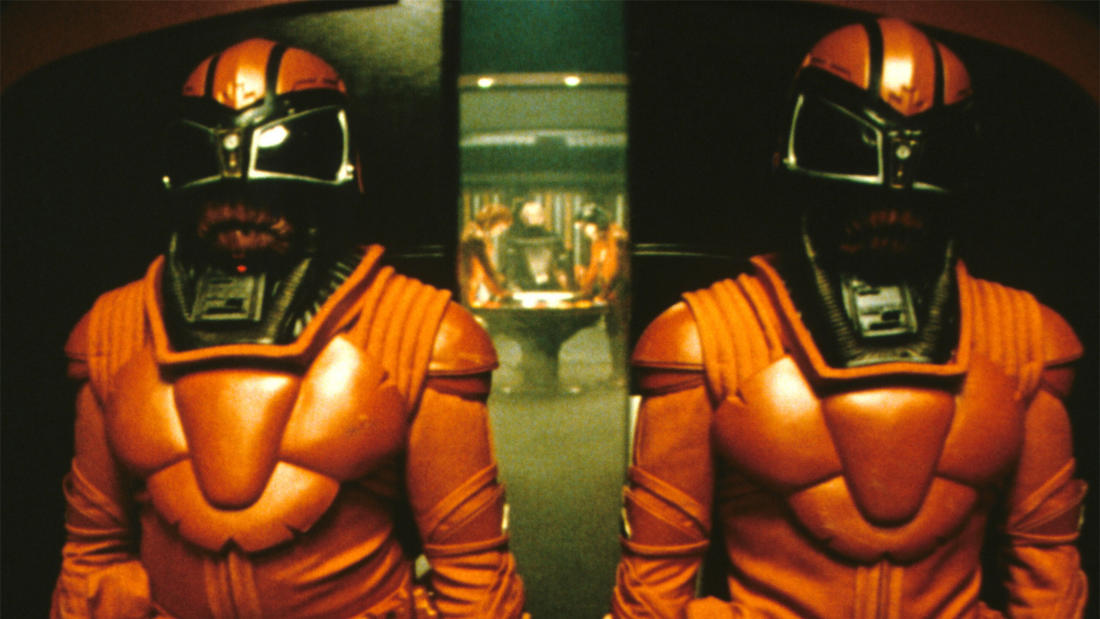 2014
with
Evan Meaney
Filmmaker; Associate Professor of Media Arts, University of Southern California; Contractor, Department of Defense
The Last Starfighter—

Development of Combat in Video Games
Program Description
A discussion about the development of combat in video games and how it has been integrated into defense strategy.
Film Synopsis
A discouraged video gamer finds himself recruited as a gunner for an alien defense force.
After finally achieving the high score on Starfighter, his favorite arcade game, everyday teenager Alex Rogan (Lance Guest) meets the game's designer, Centauri (Robert Preston)—who reveals that he created Starfighter as a training ground for developing and recruiting actual pilots to help fight a war in space. Whisked away from the banality of his trailer park life to a distant alien planet, Alex struggles to use his video game-playing skills to pilot a real ship, with real lives at stake.
About the Speaker
Evan Meaney is a filmmaker and associate professor of media arts at the University of Southern California. He is also a contractor for the Department of Defense where he consults on gaming. His work explores liminalities and glitches of all kinds; equating failing data to ghosts, seances, and archival hauntology. He has been an artist in residence at the Wexner Center for the Arts, a founding member of GLI.TC/H, and a contributor to The Atlantic. More recently, Meaney has worked with the super computing team at Oak Ridge National Laboratory on projects made possible through the National Science Foundation.