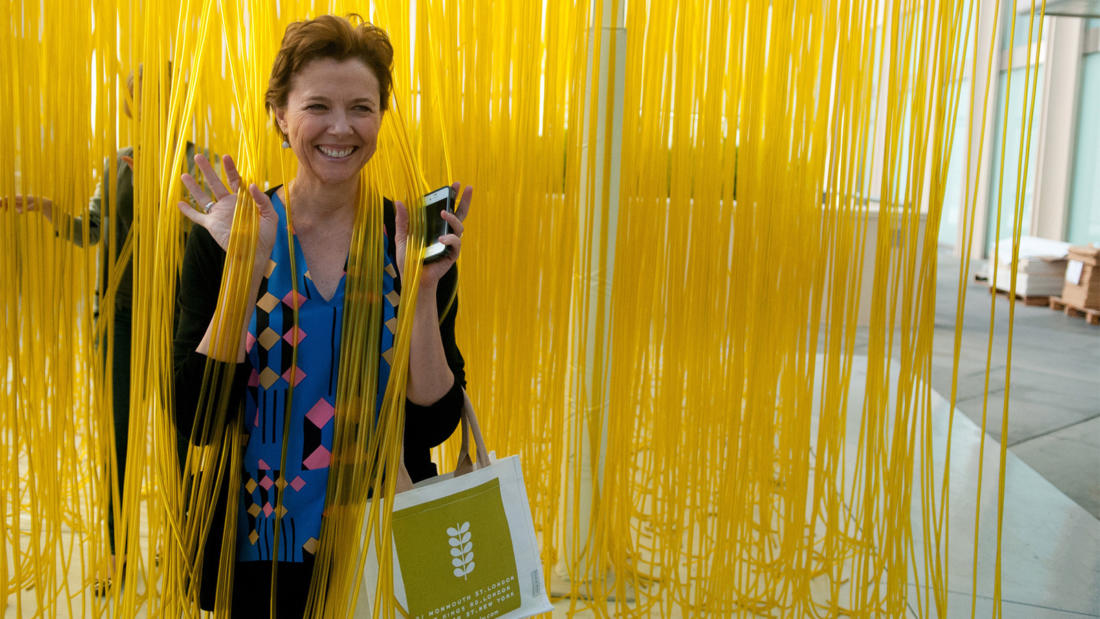 2014
with
Dr. Susan Blanton
Executive Director, John P. Hussman Institute for Human Genomics; Associate Professor of Neurology, University of Miami
The Face of Love—

Diversity and Variation Among Human Populations
Program Description
A presentation on diversity and variation among human populations and just how similar we are across race and ethnic divides.
Film Synopsis
A widow falls for a man who bears a striking resemblance to her late husband.
The Face of Love is a romantic drama that addresses the question: do we have a doppelgänger out there? Five years after the death of her beloved husband, Garrett, Nikki (Annette Bening) meets a man (Ed Harris) who seems his exact duplicate. Romance blossoms between Nikki and this alluring double, but she can't bring herself to tell him the truth of what drew her to him.
About the Speaker
Dr. Susan Blanton is the executive director of the Hussman Institute for Human Genomics as well as the associate director of communications and compliance. She is an associate professor in the Dr. John T. Macdonald Foundation Department of Human Genetics at the University of Miami. She received her PhD in human genetics from Virginia Commonwealth University/Medical College of Virginia. She obtained postdoctoral training in biostatistics (University of Pittsburgh) and population oncology (Fox Chase Cancer Center). Her primary research has focused on the mapping of genes for Mendelian and complex diseases; she has been instrumental in studies identifying over 20 genes/loci for Mendelian disorders. Stroke and the underlying genetics of its risk factors, deafness, retinal diseases, skeletal dysplasias, cleft lip/palate, and clubfoot are among the diseases which she currently studies. She collaborates with Drs. Sacco, Wright, and Rundek to identify genetic factors influencing white matter and cognition and their relation to aging. In addition, she has been involved in developing and implementing genetic education materials for federal and appellate level judges and science writers in an ELSI-sponsored project.