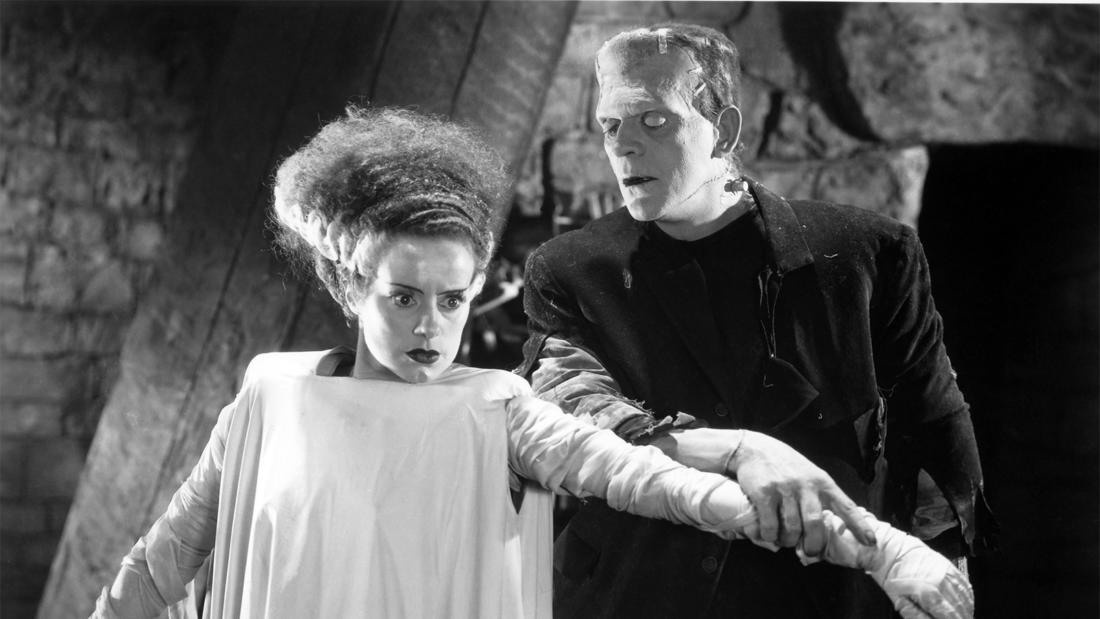 2014
with
Rebecca Bergman
President, Gustavus Adolphus College
Bride of Frankenstein—

Electricity and its Role in Medicine
Program Description
A slide show recounting the work of Dr. Earl Bakken, who co-founded Medtronic, invented the first transistorized pacemaker, and founded the Bakken Museum, which studies electricity and its role in medicine.
Film Synopsis
Dr. Frankenstein (goaded by an even madder scientist) builds his monster a mate.
Dr. Frankenstein (Colin Clive) and his monster (Boris Karloff) both turn out to be alive, not killed as previously believed. As the new story begins, Dr. Frankenstein wishes to abandon his evil ways and settle into a peaceful life with his new bride, Elizabeth (Valerie Hobson). But when the sinister Dr. Pretorius (Ernest Thesiger) appears unexpectedly and kidnaps Elizabeth, Dr. Frankenstein agrees to help him create a new creature, a woman (Elsa Lanchester), to be the companion of the monster.
About the Speaker
Rebecca M. Bergman is the president of Gustavus Adolphus College in St. Peter, Minnesota. She began her term in July of 2014, and is the first female to serve as president at the college, which was founded in 1862. Prior to her presidency, she served on the college's Board of Trustees from 2007–2014. Before becoming president at Gustavus, Bergman was the vice president of research and technology for cardiac rhythm disease management at Medtronic