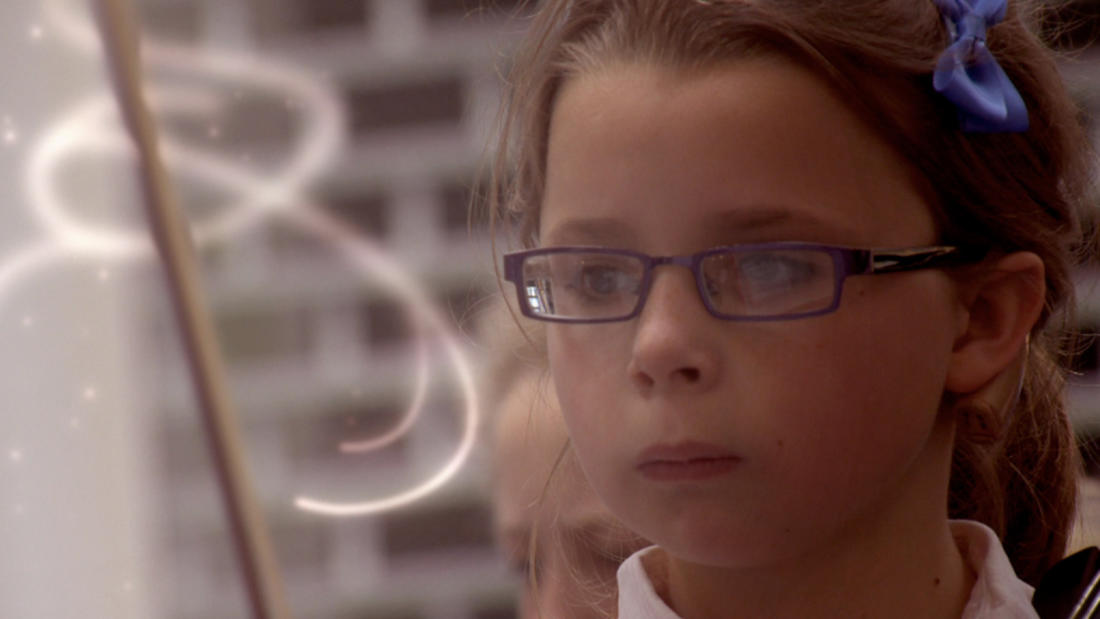 2014
with
Lindsey Dryden
Film Director
and
Brian Ackerman
Programming Director, Jacob Burns Film Center
Lost and Sound—

Experiencing Music with Hearing Loss
Program Description
Director Lindsey Dryden and Brian Ackerman discussed the plasticity of the brain, which appears, in all cases, to continue to find new ways to experience music after significant portions of hearing are lost.
Film Synopsis
This documentary explores the adaptive power of the brain and the impact technological advances can have in the lives of three individuals with hearing loss.
Lost and Sound is a feature documentary about what happens to music if you lose the ability to hear it. Made by a partially deaf filmmaker after the future of her own hearing was called into doubt, this documentary follows music critic Nick Coleman, dancer Emily Thornton, and pianist Holly Loach over two years, as they journey deep into sound and silence.
About the Speaker
Lindsey Dryden is an award-winning independent director, producer, and writer from the UK. She is known for intimate and sensitive storytelling around music, arts, science, and the body. Dryden was nominated for Best New UK Filmmaker (London Open City Docs) and Best Female-Directed Film (Sheffield Doc/Fest) in 2012, for Lost and Sound, and for Best Producer at Underwire Film Festival in 2013. She has a background in broadcast documentaries for Channel 4, the BBC, the History Channel, Current TV, A&E, S4C, and others, and has directed films for the Royal Shakespeare Company, Royal Court Theatre, Media Trust, Community Channel, and Hungarian public TV.

Brian Ackerman, who is hearing impaired, is the programming director at the Jacob Burns Film Center. Ackerman is a graduate of Brandeis University.