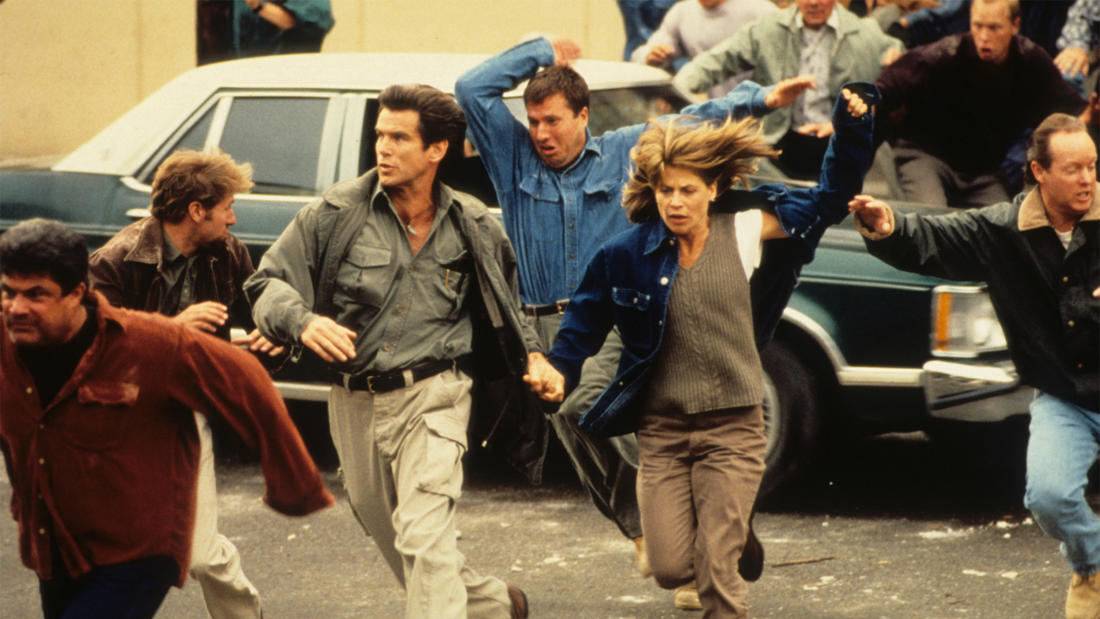 2014
with
Dr. Susan Cutter
Carolina Distinguished Professor of Geography, University of South Carolina
Dante's Peak—

Human Response to Disaster
Program Description
Dr. Cutter discussed the human response to disaster.
Film Synopsis
A vulcanologist arrives at a countryside town named Dante's Peak, which has recently been named the second most desirable place to live in America, and discovers that long-dormant volcano Dante's Peak may wake up at any moment.
Harry Dalton (Pierce Brosnan) is a volcano expert who is sent to investigate unusual seismic activity in the quiet Pacific Northwest community of Dante's Peak. There he discovers people boiled to death in the local hot spring and plant and animal life dying or displaying unusual illnesses near the city's supposedly dormant volcano. Harry becomes convinced that a major volcanic catastrophe is imminent. Rachel Wando (Linda Hamilton), the town's mayor, is skeptical of Harry's warnings. He must convince her of the potential danger before it's too late.
About the Speaker
Dr. Susan Cutter is a Carolina Distinguished Professor of Geography at the University of South Carolina. She was the recipient of the 2013 Southeastern Conference Faculty Achievement Award. Cutter has led post-event field studies of the role of geographic information technologies in rescue and relief operations after the 9/11 World Trade Center attack.