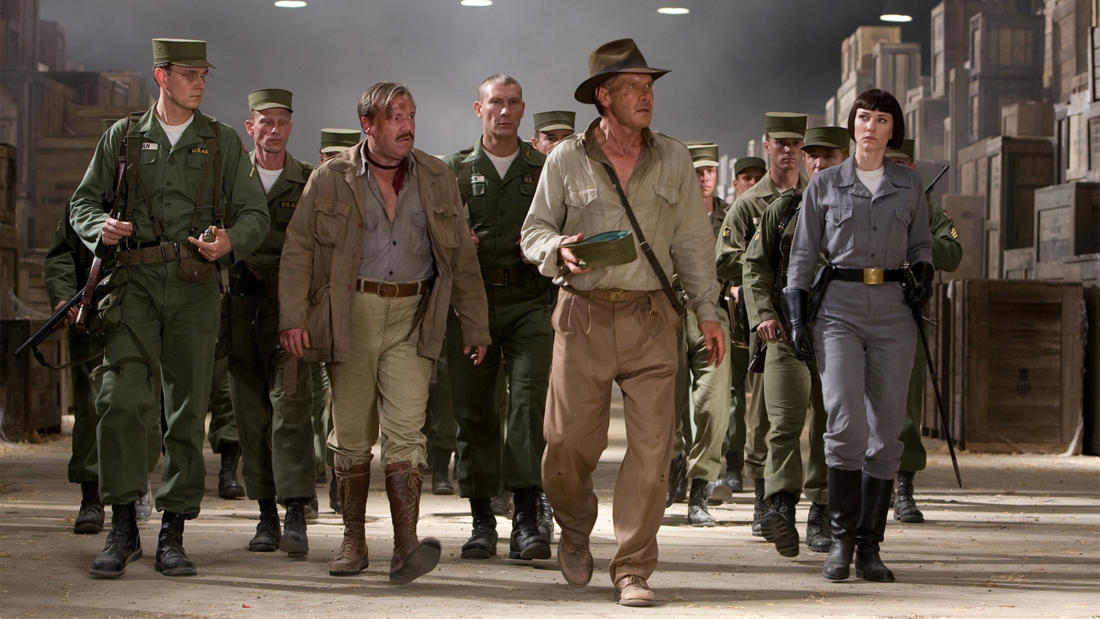 2014
with
Dr. Stephen Lekson
Professor, Department of Anthropology, Colorado University; Curator of Anthropology, University of Colorado Museum of Natural History
Indiana Jones and the Kingdom of the Crystal Skull—

Life as Indiana Jones
Program Description
Dr. Lekson gave a lecture about his life as Indiana Jones, making parallels between his job and what is presented in the film.
Film Synopsis
Famed archaeologist/adventurer Dr. Henry "Indiana" Jones is called back into action when he becomes entangled in a Soviet plot to uncover the secret behind mysterious artifacts known as the Crystal Skulls.
It's the height of the Cold War, and famed archaeologist Dr. Henry "Indiana" Jones (Harrison Ford), returning from his latest adventure, finds out his job at Marshall College is in jeopardy. He meets Mutt (Shia LaBeouf), a young man who wants Indy to help him find the legendary Crystal Skull of Akator, and the pair set out for Peru. However, deadly agent Irina Spalko (Cate Blanchett) is searching for the powerful artifact, too, because the Soviets believe it can help them conquer the world. Created by George Lucas and directed by Steven Spielberg, this film is the fourth installment of the Indiana Jones series.
About the Speaker
Dr. Stephen Lekson earned his doctorate from the University of New Mexico. After a decade with the National Park Service and shorter stints with the Arizona State Museum, the Museum of New Mexico, and Crow Canyon Archaeological Center, he landed at the University of Colorado Museum of Natural History, where he is the curator of anthropology. He is also a professor in the Department of Anthropology.