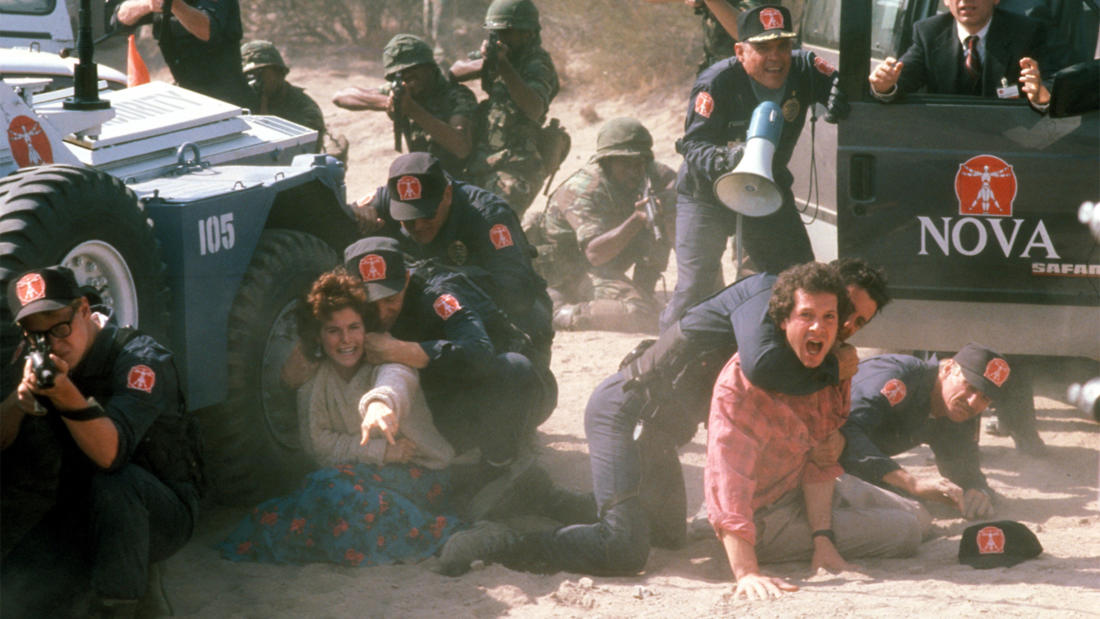 2014
with
Dave Shinsel
Engineering Director, Intel® RealSense(TM) SDK
Short Circuit—

Loki and Me: My Robot Love Affair
Program Description
Dave Shinsel led a demonstration of Loki. At four feet tall and 75 pounds, Loki is an interactive robot. He responds to commands, has conversations, and even tells jokes.
Film Synopsis
Number 5 of a group of experimental robots in a lab is electrocuted, suddenly becomes intelligent, and escapes.
Number 5, one of a group of experimental military robots, undergoes a sudden transformation after being struck by lightning. He develops self-awareness, consciousness, and a fear of the reprogramming that awaits him back at the factory. With technician Newton Crosby (Steve Guttenberg) and his assistant, Ben Jabituya (Fisher Stevens), hot on his heels, Number 5 takes refuge with loopy animal lover Stephanie Speck (Ally Sheedy). Determined to evade capture, the robot must convince his creator that he has truly become alive.
About the Speaker
Dave Shinsel is the engineering director for the Intel® RealSense(TM) SDK, enabling new products that will change the way people interact with computers. Prior to starting up the GPA Tools team, he managed the Intel team that worked onsite with Apple to develop and optimize their graphics driver for the Intel GMA 3100.