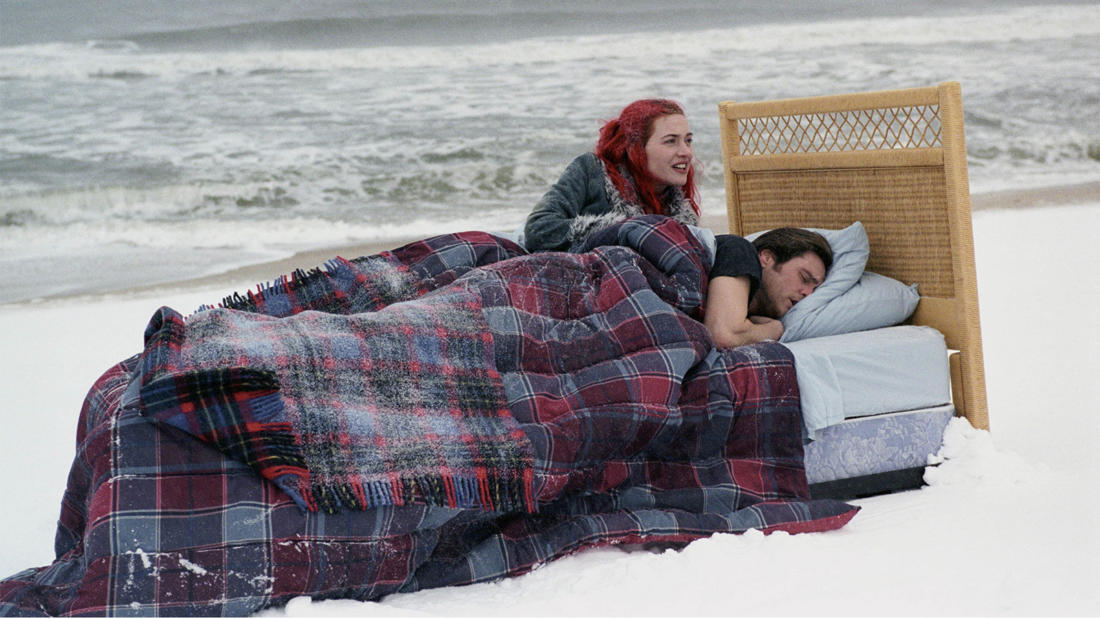 2014
with
Dr. Joseph LeDoux
Professor of Neuroscience and Psychology, New York University
moderated by
Robert Lee Hotz
Senior Science Writer for The Wall Street Journal
Eternal Sunshine of the Spotless Mind—

Memory and Emotion
Program Description
Dr. LeDoux discussed the nature of memory and its connection to human emotions.
Film Synopsis
When their relationship turns sour, a couple undergoes a procedure to have each other erased from their memories. But it is only through the process of loss that they discover what they had to begin with.
Joel (Jim Carrey) is stunned to discover that his girlfriend, Clementine (Kate Winslet), has had their tumultuous relationship erased from her mind. Out of desperation, he contacts the inventor of the process, Dr. Howard Mierzwiak (Tom Wilkinson), to get the same treatment. But as his memories of Clementine begin to fade, Joel suddenly realizes how much he still loves her. From acclaimed writer Charlie Kaufman and visionary director Michel Gondry, this comical and poignant look at breakups, breakdowns, and breakthroughs won the Academy Award for Best Original Screenplay.
About the Speaker
Dr. Joseph LeDoux is a neuroscientist whose research is primarily focused on the biological underpinnings of emotion and memory, especially brain mechanisms related to fear and anxiety. Dr. LeDoux is the Henry and Lucy Moses Professor of Science at New York University, and director of the Emotional Brain Institute, a collaboration between NYU and New York state with research sites at NYU and the Nathan Kline Institute for Psychiatric Research in Orangeburg, New York. He is also the lead singer and songwriter in the band The Amygdaloids.

Robert Lee Hotz is a science writer at The Wall Street Journal where he reports on new research and its impact on society. Hotz has covered science and technology for 30 years.

He is president of the Alicia Patterson Foundation, which funds independent journalism projects around the world. He is an elected Fellow of the American Association for the Advancement of Science (AAAS) and is a past president of the National Association of Science Writers.
Hotz is among America's most respected science journalists. He was a Pulitzer Prize finalist in 1986 for his coverage at The Atlanta Journal-Constitution of the legal, moral, and social impacts of genetic engineering, and again in 2004 for his coverage at The Los Angeles Times of the space shuttle Columbia accident. Hotz shared in The Los Angeles Times' 1995 Pulitzer Prize for articles about the Northridge earthquake. He has received many other honors, including national awards from AAAS, The Society of Professional Journalists, and the American Geophysical Union. He has traveled widely in Antarctica and the Arctic, including four trips to the South Pole.