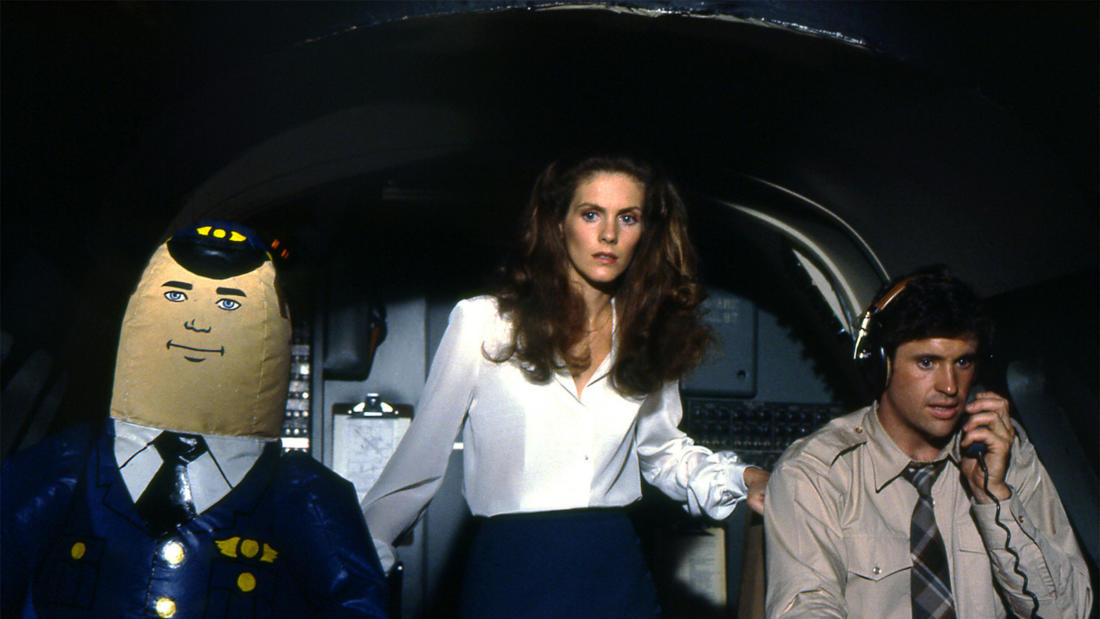 2014
with
Dr. R. John Hansman
Professor of Aeronautics & Astronautics, MIT; Director of the MIT Center for Air Transportation
Airplane!—

Modern Flight Automation Systems in Commercial Aircraft
Program Description
An overview of modern flight automation systems in commercial aircraft. In most aircraft, the autopilots are capable of flying from takeoff to landing and would have been useful for Ted in Airplane! However, with these new complex systems, the role of the pilot has changed. In some cases, pilots may become too reliant on the automation, or they may not fully understand what the automation is doing in unusual situations. The operation of these systems was discussed along with several examples in which confusion between the pilots and the automation system was implicated in aircraft accidents.
Film Synopsis
A man afraid to fly must ensure that a plane lands safely after the pilots become sick.
This pun and sight-gag-filled disaster-movie spoof features a jive-talking grandma, a shell-shocked lieutenant who thinks he's Ethel Merman, and a co-pilot who looks suspiciously like Kareem Abdul-Jabbar. In the film, ex-fighter pilot Ted Striker (Robert Hays) pursues his flight attendant girlfriend Elaine (Julie Hagerty) onto a Boeing 707 bound for Chicago, in an effort to win back her affections. Ted hasn't flown since "the war," where he was severely traumatized and developed his "drinking problem." When many of the passengers and crew fall ill, fellow passenger Dr. Rumack (Leslie Nielsen) deduces that they have contracted food poisoning. It is now up to Striker to land the plane, with the help of a glue-sniffing air traffic controller (Lloyd Bridges) and Striker's vengeful former captain (Robert Stack), who must both talk him down. Ranked the number-one comedy of all-time by Empire Magazine, Airplane! set the bar for slapstick in the early 1980s.
About the Speaker
Dr. R. John Hansman is the T. Wilson Professor of Aeronautics & Astronautics at MIT, where he is the director of the MIT International Center for Air Transportation. He conducts research in the application of information technology in operational aerospace systems. Dr. Hansman holds six patents and has authored over 250 technical publications. He has over 5,800 hours of pilot in-command time in airplanes, helicopters, and sailplanes, including meteorological, production, and engineering flight test experience. Dr. Hansman chairs the US Federal Aviation Administration Research Engineering & Development Advisory Committee (REDAC), as well as other national and international advisory committees. He is a member of the US National Academy of Engineering (NAE), is a Fellow of the AIAA, and has received numerous awards, including the AIAA Dryden Lectureship in Aeronautics Research, the ATCA Kriske Air Traffic Award, a Laurel from Aviation Week & Space Technology, and the FAA Excellence in Aviation Award.