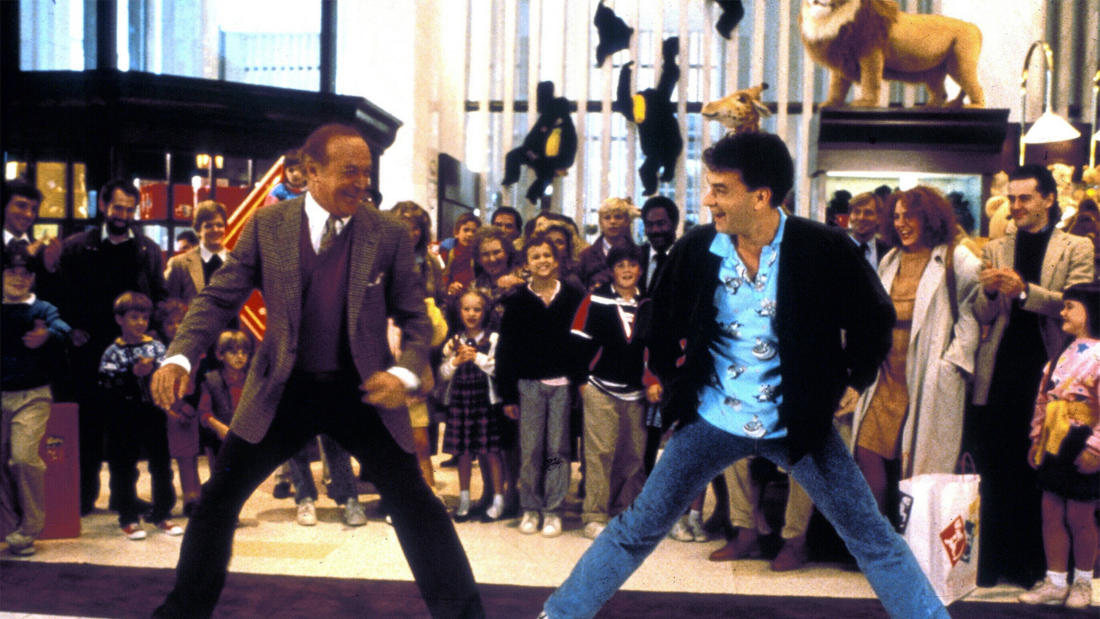 2014
with
Eric Rosenbaum
PhD Candidate, MIT
Big—

Play as a Learning Tool
Program Description
A discussion of why we should continue to play right into adulthood, and an examination of the ways in which this improves our learning and enhances creativity. In addition to the discussion, Eric Rosenbaum demonstrated some of his interactive creations designed to amplify the imagination.
Film Synopsis
When a boy wishes to be big at a magic wish machine, he wakes up the next morning and finds himself in an adult body.
12-year-old Josh Baskin (David Moscow) asks a carnival wishing machine to make him big, he awakens to find himself in a 30-year-old body. The suddenly adult Josh (Tom Hanks) winds up in New York City, where he lands a job at a major toy company. There his love and knowledge of toys and his ability to predict what kids will like is swiftly noticed by the company's top executive (Robert Loggia). It isn't long before he rises in rank and attracts the romantic attention of a sophisticated executive (Elizabeth Perkins). But the more Josh experiences being an adult, the more he longs for the simple joys of childhood. Tom Hanks earned his first Best Actor Oscar nomination for his performance.
About the Speaker
Eric Rosenbaum is currently a doctoral student at MIT Media Lab, where he spends his days in the Lego Learning Lab as a member of the Lifelong Kindergarten group. He combines his love for music, improvisation, and making and learning to invent new technologies for playful creation. He is the co-inventor with Jay Silver of the MaKey MaKey invention kit. His other projects have included Singing Fingers, an iPad app for finger painting with sound; Glowdoodle software for painting with light and sharing your creation; and MelodyMorph, an iPad app for creating your own musical instruments and playable compositions. Rosenbaum holds a master's degree in technology in education from Harvard University and a bachelor's degree in psychology. In his spare time he plays the trombone in an Afrobeat band and a jazz ensemble.