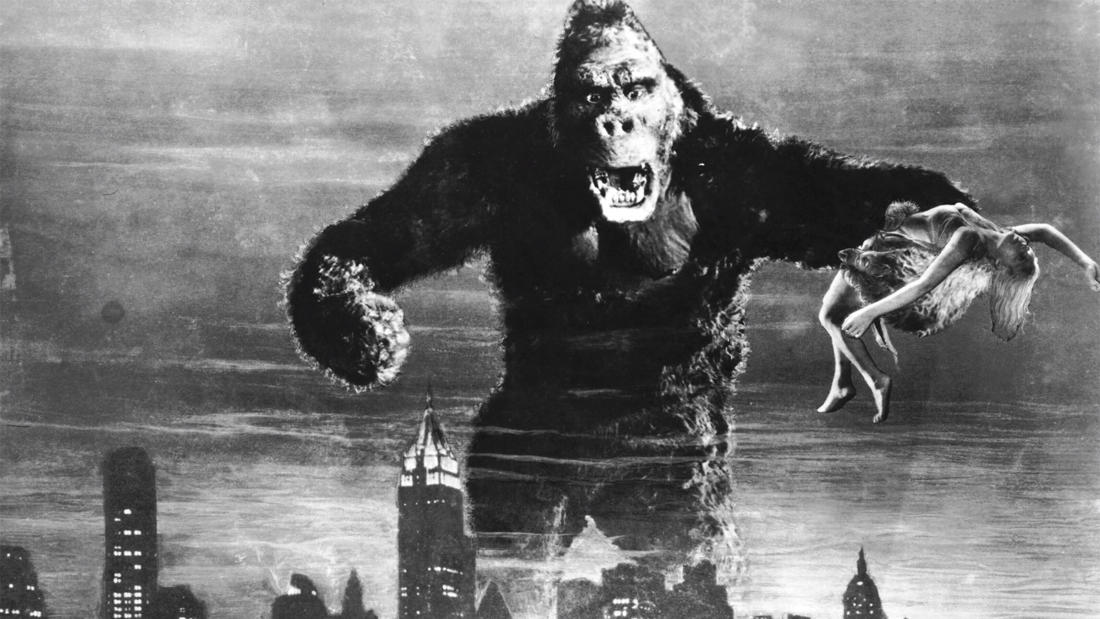 2014
with
Dr. Chris Whittier
Gorilla Veterinarian and Conservationist
King Kong—

The Fascination with Gorillas
Program Description
Dr. Chris Whittier discussed fictional vs. real gorillas, the state of the world's gorilla population, and his experiences treating wild gorillas in Central Africa.
Film Synopsis
A film crew goes to a tropical island for an exotic location shoot and discovers a colossal gorilla who takes a shine to their blonde female star.
Carl Denham (Robert Armstrong), a renowned adventure filmmaker, searches the streets of New York to find a lead actress for a new film he intends to make on a mysterious and uncharted island. He stumbles upon the beautiful but broke Ann Darrow (Fay Wray). Anxious for work, Ann eagerly accepts Denham's part and agrees to make the long sea voyage the next morning. Nothing could prepare them for Kong, the colossal gorilla that rules over the island, and the giant prehistoric creatures that inhabit it. Though savage, Kong is capable of true tenderness when he falls in love with Ann, leading to tragic consequences. Featuring groundbreaking stop-motion animation by special effects wizard Willis O'Brien and a historic score by composer Max Weiner, King Kong stands as one of the greatest adventure films of all time.
About the Speaker
Dr. Chris Whittier, DVM, is research assistant professor and director of the Master of Science in Conservation Medicine Program at Tufts Cummings School of Veterinary Medicine, and Associate Veterinarian and USAID PREDICT Global Coordinator at Smithsonian's National Zoological Park. Dr. Whittier previously completed his PhD and six years working in Central Africa as the regional field veterinarian for the Mountain Gorilla Veterinary Project. During that time he was based in Rwanda performing clinical duties as a wildlife veterinarian, monitoring and treating wild gorillas in five national parks in Rwanda, Uganda, and DR Congo. He also helped establish and manage a captive facility for confiscated orphan gorillas and an employee health program for more than 500 people working with wild gorillas. He was concurrently completing his doctoral research on molecular diagnostics and epidemiology of infectious agents in wild gorillas through the veterinary school at North Carolina State University. Dr. Whittier is a reviewer for a number of scientific journals, and is continuing field veterinary work with gorillas in the Central African Republic, where he delivered the first prophylactic vaccination campaign in wild apes as well as the first outbreak treatment and snare removal of wild western lowland gorillas.