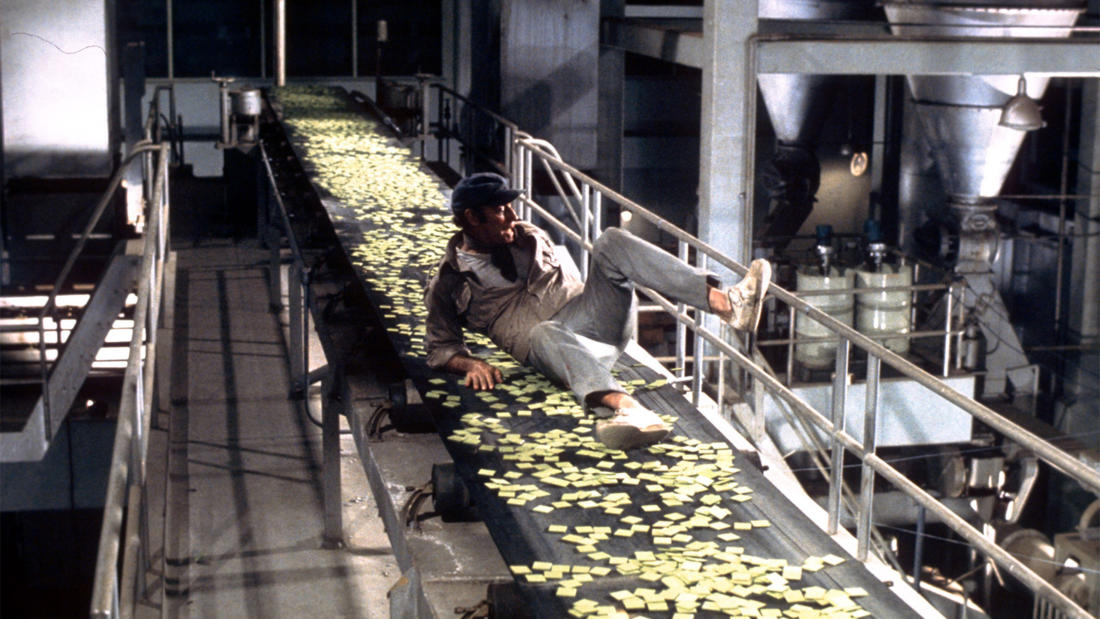 2014
with
Dr. P.K. Newby
Scientist; Food Writer
Soylent Green—

The Future of Food
Program Description
A discussion of what we can expect to see on our dinner plates in the coming years and how to feed a growing world population.
Film Synopsis
With the world ravaged by the greenhouse effect and overpopulation, an NYPD detective investigates the murder of a CEO with ties to the world's main food supply.
The year is 2022. The population of New York City has exploded to over 40 million residents, crammed into tiny apartments, all battling for food. While the wealthy hoard meat, fruit, and vegetables, the have-nots survive on factory-made food produced by a corporate monolith, whose latest product is the mysterious Soylent Green. Although Soylent Green is touted as containing "high-energy plankton," a tough homicide detective named Thorn (Charlton Heston) finds reason to believe otherwise when he is assigned to investigate the mysterious death of wealthy lawyer William R. Simonson (Joseph Cotten). Initially distracted by such luxuries as Simonson's contraband bourbon, air-conditioning, and mistress, Thorn soon discovers the late man's deep-seated ties to the Soylent Corporation, which appear to have troubled his conscience during the last days of his life. As he delves deeper into the investigation, he stumbles upon the horrifying origins of Soylent Green.
About the Speaker
Dr. P.K. Newby earned her doctoral degree in nutrition (ScD) from the Harvard School of Public Health and master's degrees in public health (MPH) and nutrition (MS) from Columbia University. Weaving together traditional nutrition science, behavioral science, and environmental science, she teaches using a nutritional ecology paradigm highlighting key topics in food production and public health "from farm to fork," the subject of her current classes at Harvard and Boston University. She aims to bring science back to the center of today's food conversations through speaking and writing on a broad range of issues in nutrition ranging from the role of diet in disease prevention and health to the impacts of food technologies and consumer preferences on the future of food. She has held faculty appointments at the Schools of Medicine and Public Health at Boston University and the School of Nutrition Science and Policy at Tufts University. She spends most of her time today teaching why what you eat matters through cooking on her blog and beyond. Dr. Newby is the co-author of National Geographic's Foods for Health: Choose and Use the Very Best Foods for Your Family and Our Planet and is currently working on her next two books.