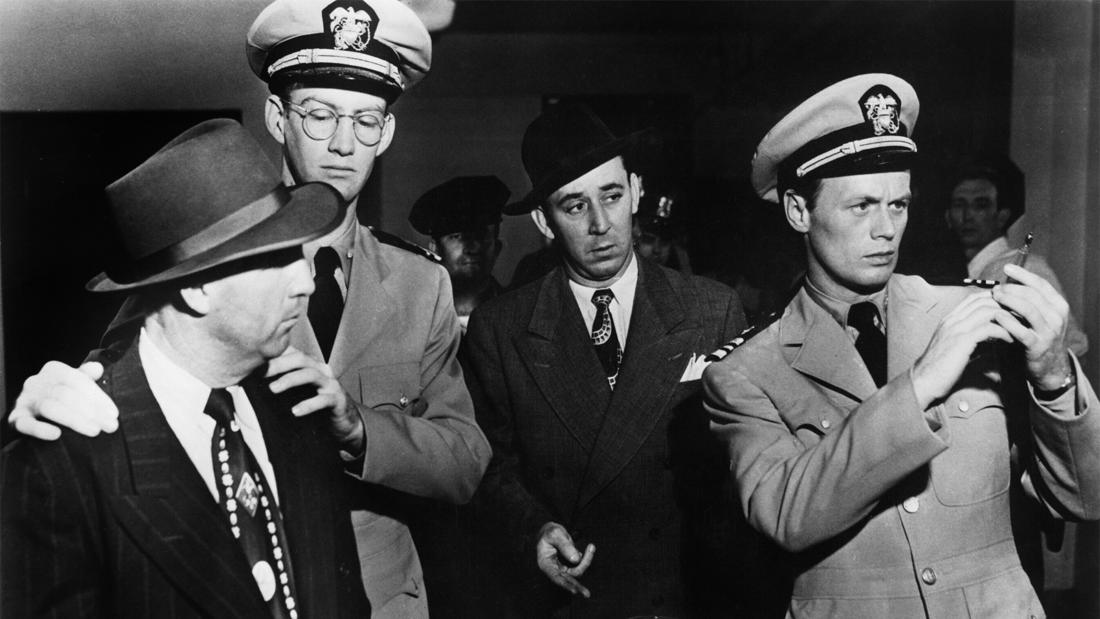 2014
with
Dr. Ben Althouse
Omidyar Fellow, Sante Fe Institute
Panic in the Streets—

The Hollywood-esque History of the Center for Disease Control
Program Description
Dr. Ben Althouse introduced the film with a lecture on the dramatic Hollywood-esque history of the Center for Disease Control. He drew from epidemiology, biology, sociology, mathematics, and economics in his study of disease transmission.
Film Synopsis
A doctor and a policeman in New Orleans have only 48 hours to locate a killer infected with pneumonic plague.
When Dr. Clint Reed (Richard Widmark) is called in to supervise an autopsy of an unknown man, he discovers that the John Doe died of pneumonic plague. Revealing his discovery to the mayor and city officials, Reed is informed that he has 48 hours before the public will be told about a potential outbreak. Joined by Captain Tom Warren (Paul Douglas) and his wife, Nancy (Barbara Bel Geddes), Reed must race against time to find out where the unknown man came from. Elia Kazan's 1950 noir film won an Academy Award for Best Writing, and launched the genre of outbreak movies.
About the Speaker
Dr. Ben Althouse, an Omidyar Fellow at the Santa Fe Institute, is a mathematical epidemiologist focusing on the dynamics of infectious disease transmission. He holds both an ScM in biostatistics and a PhD in epidemiology from the Johns Hopkins Bloomberg School of Public Health, where he focused on understanding Dengue fever and other sylvatic mosquito-borne viruses (arboviruses) in Senegal using mechanistic modeling and the SIR model. Dr. Althouse also attended the Santa Fe Institute's Complex Systems Summer School during his graduate studies.