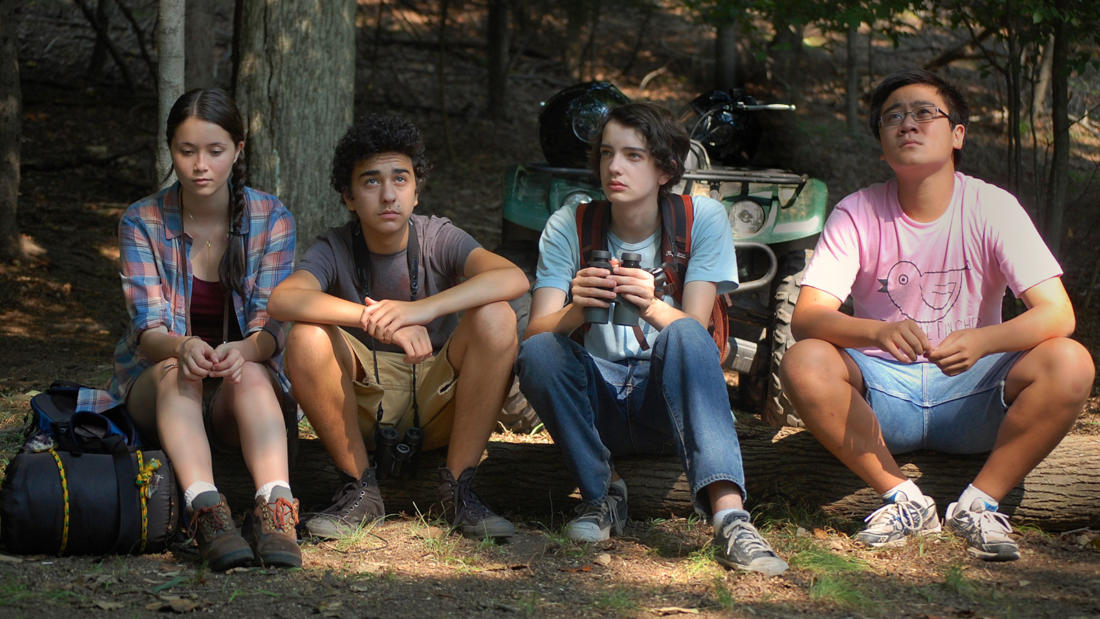 2014
with
Kenn Kaufman
Leading Expert on Wild Birds; Consultant to Rob Meyer on the Film
and
Rob Meyer
Director
A Birder's Guide to Everything—

The Mysteries of Extinct Birds
Program Description
Before the film, birding legend Kenn Kaufman, author of the memoir Kingbird Highway, the birding equivalent of On the Road, and a consultant on the film, spoke about the mysteries surrounding extinct birds. He joined with director Rob Meyer after the screening for Q&A.
Film Synopsis
Teenaged birding fanatic David Portnoy takes an epic road trip with his best friends to solidify their place in birding history.
Teenaged birding fanatic David Portnoy (Kodi Smit-McPhee) thinks he's made the discovery of a lifetime. On the eve of his widower father's second wedding, David spots what may just be the extinct Labrador duck. After consulting with a famous local ornithologist, Lawrence Konrad (Ben Kingsley), he and the two other stalwart members of the local Young Birders Society (Michael Chen, Alex Wolff), joined by their headstrong photographer classmate Ellen (Katie Chang), take off on a rollicking, interstate road trip in search of a rare bird and elusive answers to teenage questions large and small.
About the Speaker
Kenn Kaufman is widely regarded as one of the world's leading experts on wild birds. He has written more than a dozen books on birds and natural history, including such standard references as Lives of North American Birds and Kaufman Field Guide to Birds of North America, and he has spoken on bird behavior and migration across North America and Europe. Travels to study birds have taken him to all 50 states of the US and to all seven continents. He is a Fellow of the American Ornithologists' Union, a field editor for Audubon Magazine, and the only person to have received the American Birding Association's lifetime achievement award twice. At age 16, Kaufman hit the road and spent a year crisscrossing the country to see as many birds as he could, in a birding competition known as a "big year." In what has become a classic among birders, his memoir, Kingbird Highway, chronicles the subculture of birding in the 1970s and a teenager's search for his place in the world.

Rob Meyer grew up in Newton, Massachusetts with dreams of being a field scientist or wildlife filmmaker. His first feature, A Birder's Guide to Everything, co-written with Academy Award winner Luke Matheny, is based on his short film, Aquarium, starring Jeremy Allen White (Shameless), which played at over 60 film festivals and won over 20 awards, including an Honorable Mention at Sundance. Meyer is based in New York City and received his MFA from NYU's graduate film school. Prior to NYU, Meyer worked at PBS's Nova, HBO Documentary Films, and National Geographic, helping to produce Peabody- and Emmy-award winning documentaries around the world.