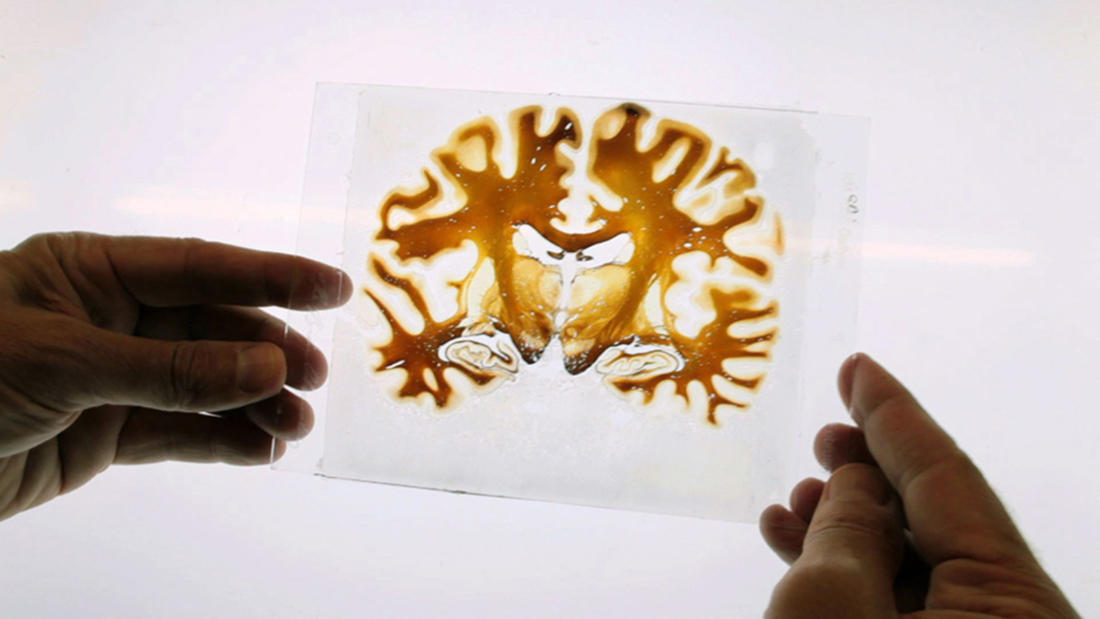 2014
with
Berry Minott
Filmmaker
and
Dr. Michael D. Geschwind
Associate Professor of Neurology, University of California, San Francisco Memory and Aging Center
The Illness and the Odyssey—

The Strange Lytico-Bodig Disease
Program Description
Berry Minott and Dr. Michael Geschwind led an in-depth discussion on Lytico-Bodig.
Film Synopsis
Filmmaker Berry Minott searches for the cause and cure of Alzheimer's, Parkinson's, ALS, and other neurological disorders.
The Illness and the Odyssey examines the scientific process, focusing on a group of internationally acclaimed scientists battling each other to find the cause of a mysterious neurological illness found on Guam—Lytico-Bodig. If the answer is found, it may lead to finding the cause and cure of Alzheimer's, Parkinson's, ALS, and other devastating diseases. The film features renowned author and neurologist Dr. Oliver Sacks.
About the Speaker
Berry Minott has worked in film/video production for more than 27 years. She began her career in 1984 as the producer and co-director of From the Floor of the Convetion, a look behind the scenes of the 1984 Democratic Convention, which received an ACE award in 1985. She then went on to produce and co-direct award-winning films such as The Changing Face of the Waterfront, Kansai, Halfway to Hell, and Cut Loose, and directed and co-produced the winner of the Dupont-Columbia award, Harry Bridges—A Man and His Union, which premiered at Sundance Film Festival.

Dr. Michael D. Geschwind is an associate professor of neurology at the University of California, San Francisco's Memory and Aging Center. He received his MD and PhD in neuroscience through the National Institutes of Health (NIH)-sponsored Medical Scientist Training Program (MSTP) at the Albert Einstein College of Medicine in New York. He completed his internship in internal medicine at the University of California, Los Angeles (UCLA) Medical Center, his neurology residency at the Johns Hopkins University School of Medicine in Baltimore, and his fellowship in behavioral neurology at the UCSF Memory and Aging Center (MAC).