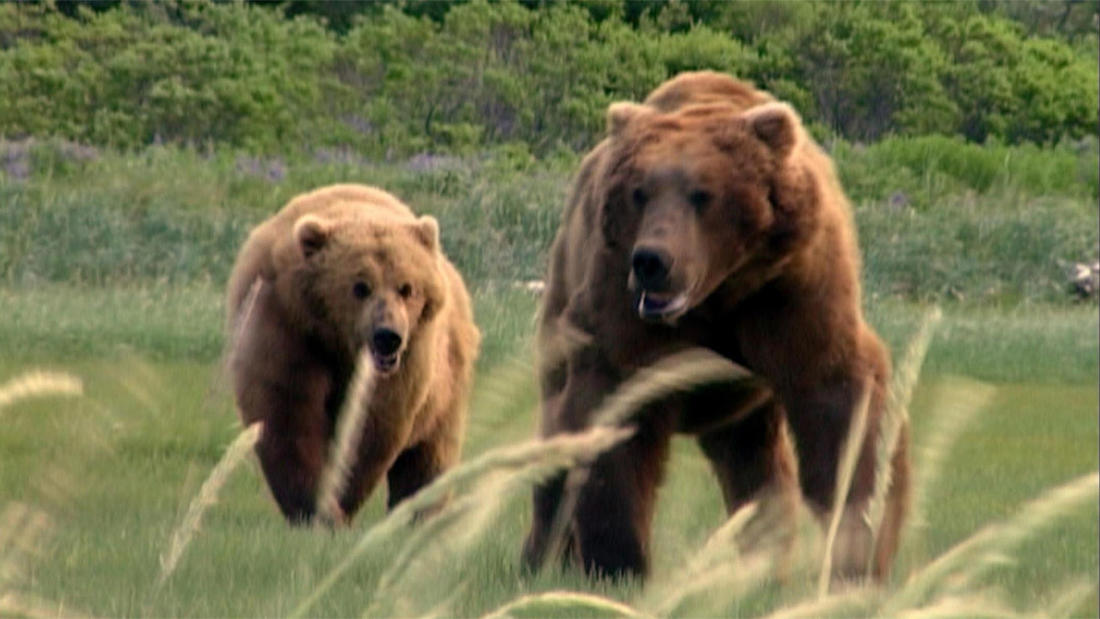 2014
with
Dr. Richard Halgin
Clinical Psychologist and Professor of Psychology, UMass Amherst
Grizzly Man—

Who was Timothy Treadwell?
Program Description
A discussion about Timothy Treadwell, exploring the question: Was Treadwell a nature lover, an eccentric narcissist, or a mentally ill person?
Film Synopsis
A devastating and heartrending take on grizzly bear activists Timothy Treadwell and Amie Huguenard, who were killed in October of 2003 while living among grizzlies in Alaska.
Grizzly Man chronicles the life and death of bear enthusiast Timothy Treadwell, who was killed, along with his girlfriend, Amie Huguenard, by a rogue bear in October 2003. In one of the most extreme—and ultimately tragic—experiments in human-animal cohabitation ever attempted, for 13 consecutive summers, Treadwell lived (and finally died) among the bears at an Alaskan national park. The footage that he himself shot forms the core of this fascinating inquiry into the fragile relationship between man and nature.
About the Speaker
Dr. Richard Halgin, professor of psychology at the University of Massachusetts Amherst, is a licensed and board certified clinical psychologist, as well as a clinical supervisor in the Psychological Services Center. He received his PhD from Fordham University, and completed a three-year fellowship in the Department of Psychiatry at New York Hospital-Cornell Medical Center. He has had four decades of clinical experience as a psychotherapist, supervisor, and consultant. Dr. Halgin is a member of the Massachusetts Board of Registration of Psychologists, and he previously served on the Ethics Committee of the American Psychological Association. He is actively involved in graduate and undergraduate teaching, and was honored with the UMass Distinguished Teaching Award. He has published more than 60 articles and book chapters, and is the co-author of Abnormal Psychology: Clinical Perspectives on Psychological Disorders (7th edition), editor of Taking Sides: Clashing Views in Abnormal Psychology (7th edition), and co-editor of A Casebook in Abnormal Psychology: From the Files of Experts.