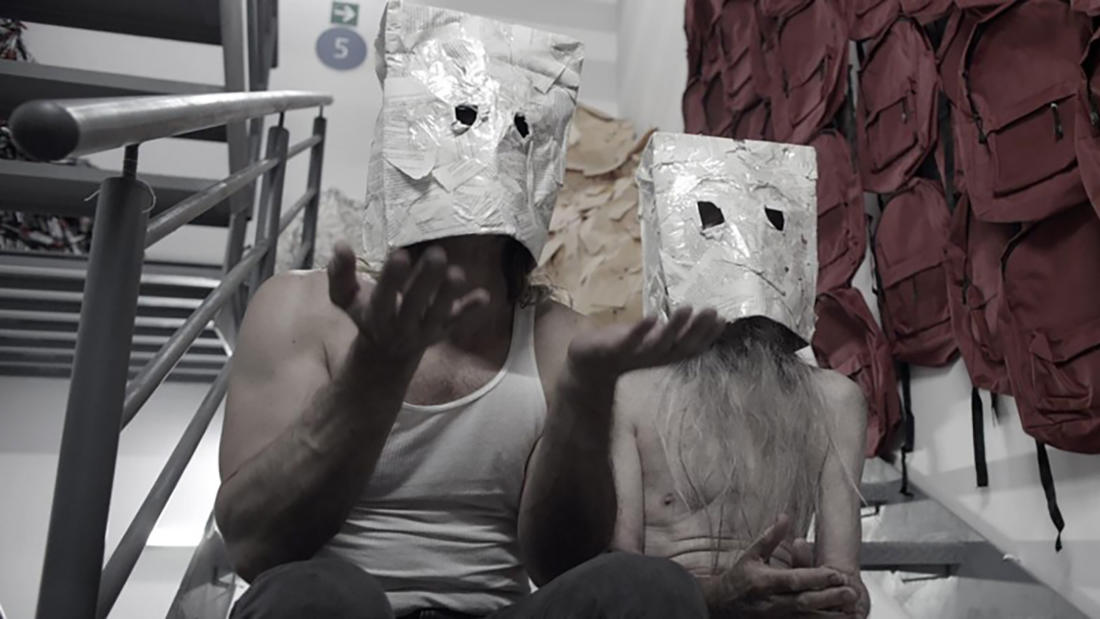 2015
with
Dr. Julio Barreiro
Associate Professor, University of San Diego
El Incidente (The Incident)—

Alternate Dimensions and Wormholes
Program Description
Dr. Barreiro discussed the possibilities of time loops by explaining the evidence or lack of evidence for alternate dimensions and wormholes.
Film Synopsis
Two parallel stories about characters trapped in illogical endless spaces: two brothers and a detective locked on an infinite staircase, and a family locked on an infinite road—for a very long time.
Two brothers (Humberto Busto, Fernando Álvarez Rebeil) and a detective (Raúl Méndez) who is chasing them get stuck on the staircase of a nine-story building, which suddenly becomes an infinite staircase cut off from the outside world, with no way in or out. At the same time, a family traveling on a deserted highway heading for the beach is suddenly stuck on an infinite road, on which the sunlight and landscape never change, and their destination is never reached. As the two initially disparate narratives begin showing similarities, it becomes increasingly clear that both risk being stuck in these time loops forever.
About the Speaker
Dr. Julio Barreiro is an experimentalist working in the area of AMO (Atomic, Molecular, and Optical Physics), with a focus on quantum science. Dr. Barreiro is an associate professor at the University of San Diego.