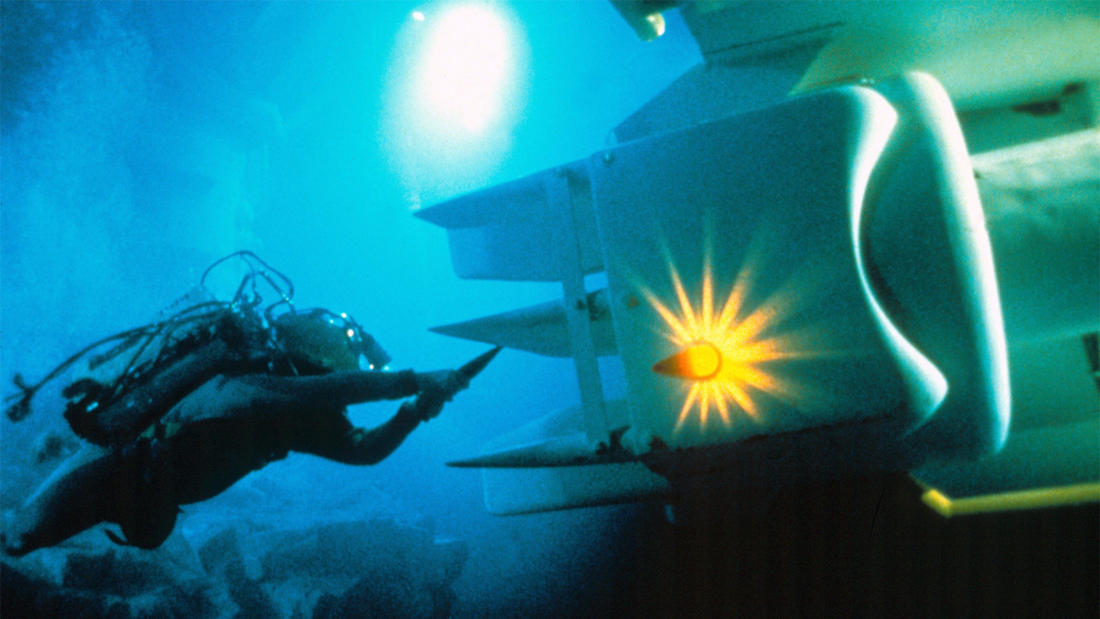 2015
with
Dr. Charles Fisher
Professor of Biology and Assistant Department Head for Graduate Education, Department of Biology, Penn State
The Abyss—

Deep Ocean Research
Program Description
Dr. Charles Fisher discussed the deep sea world depicted in the film.
Film Synopsis
A civilian diving team is enlisted to search for a lost nuclear submarine and face danger while encountering an alien aquatic species.
When the USS Montana, a submarine carrying nuclear warheads, inexplicably collides into a sea wall and sinks to the bottom of the ocean, a deep-sea oil operation team is called upon to assist with the search and rescue. Led by Virgil "Bud" Brigman (Ed Harris), the drill team is partnered with a squad of Navy S.E.A.L.S. whose orders may not be as transparent as they seem. Bud's hard-edged, estranged wife, Lindsey Brigman (Mary Elizabeth Mastrantonio), is also brought on board to lend her expertise as the designer of the massive underwater drilling rig. Upon reaching the Montana, the divers encounter something out of this world, an apparently new species of aquatic life, which they dub "N.T.I's," or non-terrestrial intelligence. While the team of civilian divers views these life forms as the discovery of the century, S.E.A.L. team leader Lieutenant Hiram Coffey (Michael Biehn) sees only a threat that should be eliminated by any means necessary. However, the hurricane gathering strength on the water's surface may prove to be the greatest adversary of all.
About the Speaker
Dr. Charles Fisher is a professor of biology and associate dean for graduate education in the Eberly College of Science at Penn State University. Dr. Fisher's research focuses on the ecology of seafloor communities that live in association with hydrothermal vents or hydrocarbon seepage. He is particularly interested in the symbiotic relationships between animals that live in these extreme environments and the bacteria they host. He works to understand the structure and biodiversity of the communities and their relationships to the complex geology and geochemistry of the region. Fisher joined the Penn State faculty in 1990 as an assistant professor and was named associate professor in 1995 and professor in 1999. He earned his doctoral degree in biological sciences at the University of California at Santa Barbara in 1985 and his bachelor's degree in biology at Michigan State University in 1976.
He has won several awards, including the Cooperative Conservation Award from the Department of the Interior, Penn State's Faculty Scholars Medal, and the National Science Foundation's Presidential Young Investigator Award.