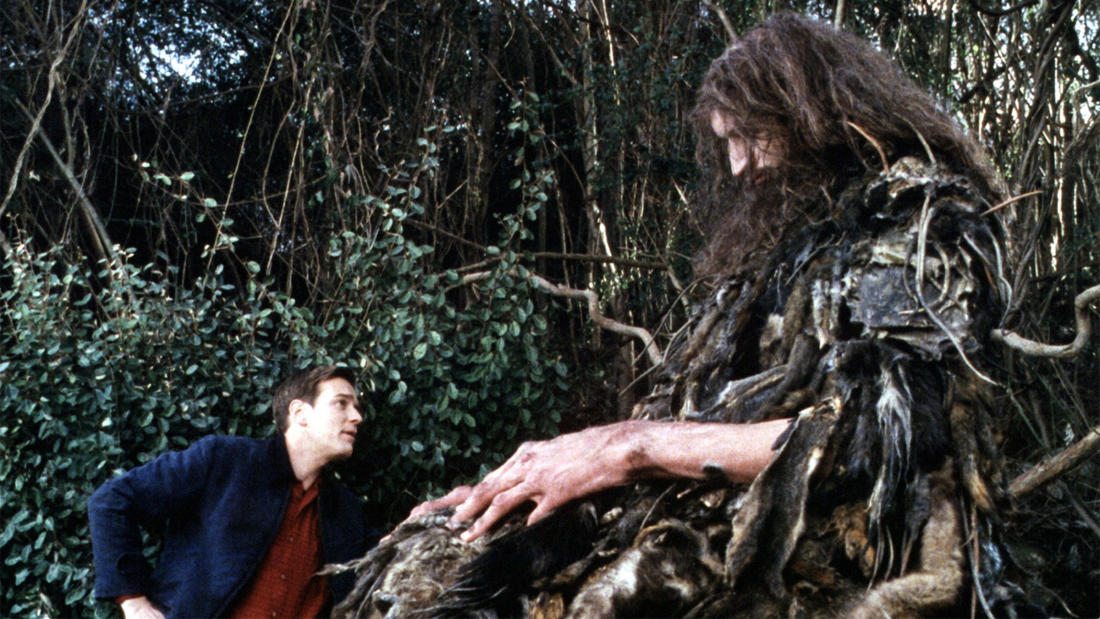 2015
with
Paul Raeburn
Science Journalist; Author
Big Fish—

Do fathers really matter?
Program Description
A scientific exploration of the role fathers play in their children's lives.
Film Synopsis
A son tries to learn more about his dying father by reliving stories and myths he told about his life.
Edward Bloom (Albert Finney) has always been a teller of tall-tales about his oversized life as a young man (Ewan McGregor), when his wanderlust led him on an unlikely journey from a small town in Alabama around the world and back again. In speaking about his mythic exploits, he weaves epic tales about giants, blizzards, a witch, and conjoined-twin lounge singers. With his larger-than-life stories, Bloom charms almost everyone he encounters except for his estranged son Will (Billy Crudup). When his mother, Sandra (Jessica Lange), tries to reunite them as Edward lies in a hospital bed dying of cancer, Will becomes desperate to know the complicated man before it's too late. In doing so, he must learn how to separate fact from fiction as he comes to terms with his father's great feats and great failings. Danny Elfman received an Oscar nomination for his original score.
About the Speaker
Paul Raeburn is the author of four books, including Acquainted with the Night, a memoir of raising children with depression and bipolar disorder. He is a regular contributor to many magazines and websites, including The New York Times Magazine, Discover, Scientific American, and The Huffington Post. On Friday afternoons, he can be heard regularly as a panelist or occasional guest host of NPR's Science Friday.
From 1981–1996, Raeburn was the science editor and chief science correspondent at the Associated Press, and he was a senior editor and writer at Businessweek for seven years after that. From 2008–2009, he was the creator, executive producer, and host of Innovations in Medicine and The Washington Health Report on XM satellite radio. He has been a commentator for NPR's Morning Edition, and a regular guest covering biotechnology on CNN and the former PBS show This Week in Business. He is also a past president of the National Association of Science Writers.