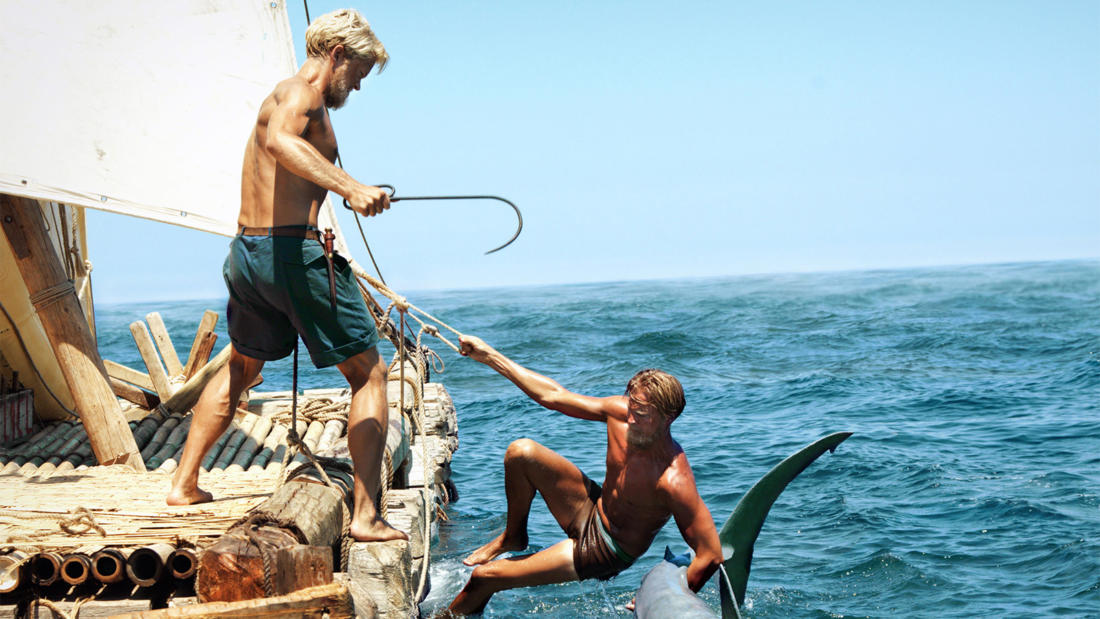 2015
with
Dr. Steven C. Fradkin
Coastal Ecologist/Limnologist, Lake Crescent Laboratory Olympic National Park
Kon-Tiki—

Flotsam & Jetsam, Marine Debris and its Wayward Journey Across the Pacific
Program Description
Dr. Fradkin discussed marine debris' wayward journey across the Pacific and the threats associated with non-native marine species that come from debris, like a large Japanese dock that washed ashore on the wilderness coast of Olympic National Park.
Film Synopsis
Legendary explorer Thor Heyerdahl makes an epic 4,300-mile crossing of the Pacific on a balsawood raft in 1947, in an effort to prove that it was possible for South Americans to settle in Polynesia in pre-Columbian times.
In 1947, legendary Norwegian explorer Thor Heyerdahl (Pål Sverre Hagen) sets out on an epic 4,300-mile crossing of the Pacific, in an effort to prove that the South Sea Islands were originally colonized by South Americans in pre-Columbian times. Despite his fear of water and inability to swim, Heyerdahl and five companions sail from Peru on a balsawood raft built from an ancient design. Their only modern equipment is a radio, and they must navigate using the stars and ocean currents.
About the Speaker
Dr. Steven C. Fradkin has been the coastal ecologist and limnologist at Olympic National Park since 2000. He is the chief scientist and natural resource manager for the park's marine and lake resources. He conducts research and long-term monitoring on intertidal resources in Olympic, as well as at San Juan Island National Historical Park and Lewis and Clark National Historical Park. He also conducts research and monitoring in the 650 mountain and large, lowland lakes of Olympic. He received his doctorate from Dartmouth College in 1997 after previously earning an MS and BS from Michigan State University. Prior to coming to Olympic, Dr. Fradkin conducted postdoctoral research on barnacle life-histories at the University of Oregon's Institute of Marine Biology (OIMB) in Coos Bay.