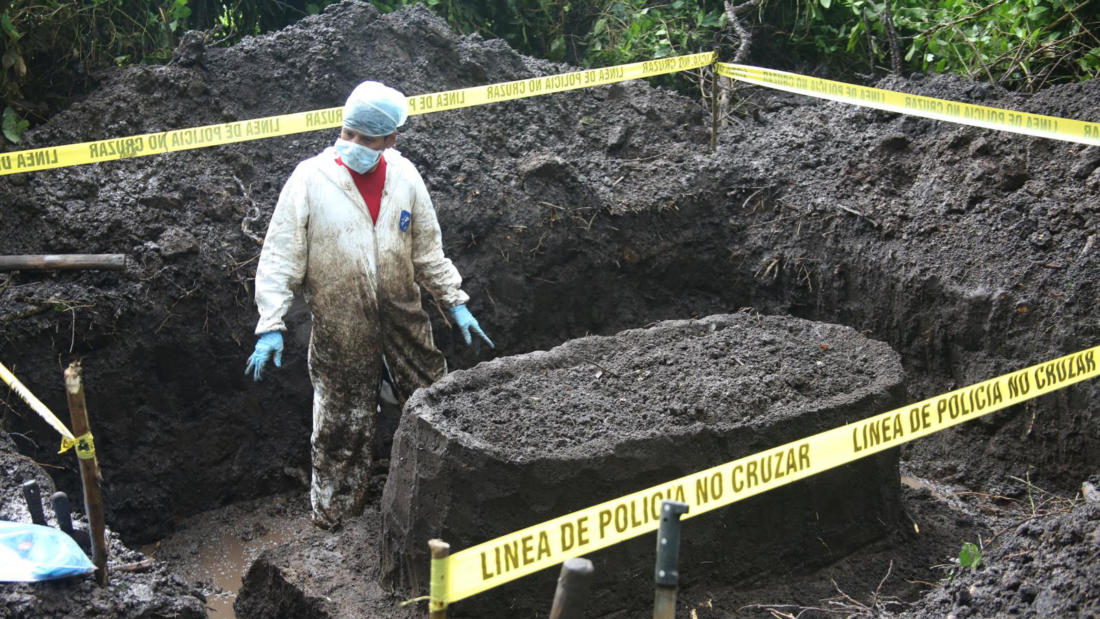 2015
with
Dr. Madeleine Hinke
Forensic Anthropology Consultant to the San Diego Medical Examiner's Office and the Imperial County Coroner's Office
El Ingeniero (The Engineer)—

Forensic Anthropology in the Jungle
Program Description
Dr. Hinkes explained some of the science behind Dr. Ticas's specific work in the jungle, and answered some general questions about forensic anthropology.
Film Synopsis
Israel Ticas is the only criminologist working in one of Latin America's most dangerous countries.
This documentary tells the story of Israel Ticas, nicknamed "The Engineer," El Salvador's only criminologist. Using forensic anthropology, his job is to find and unearth the hundreds of missing people who have been murdered and dumped in the hills and countryside of one of the world's most dangerous countries. As an advocate of the dead, he works hard to identify remains that are buried deep in the jungle. When two gangs declared a controversial truce in 2012, the murder rate fell dramatically. The country's politicians hailed this as a victory, yet as the film reveals, this is not the whole picture. More than a year on from the peace deal, the murder rate and number of people reported missing are on the rise once more.
About the Speaker
Dr. Madeleine Hinke holds a Diplomate in Forensic Anthropology from the American Board of Forensic Anthropology, and has published dozens of important papers in her field. She has worked with the Office of the Medical Examiner in San Diego, Albany, Honolulu, Tucson, and Albuquerque, analyzing human remains and participating in a wide variety of forensic investigations. Dr. Hinkes has taught at both the graduate and undergraduate levels and has been involved in many criminal and mass disaster investigations throughout her career.