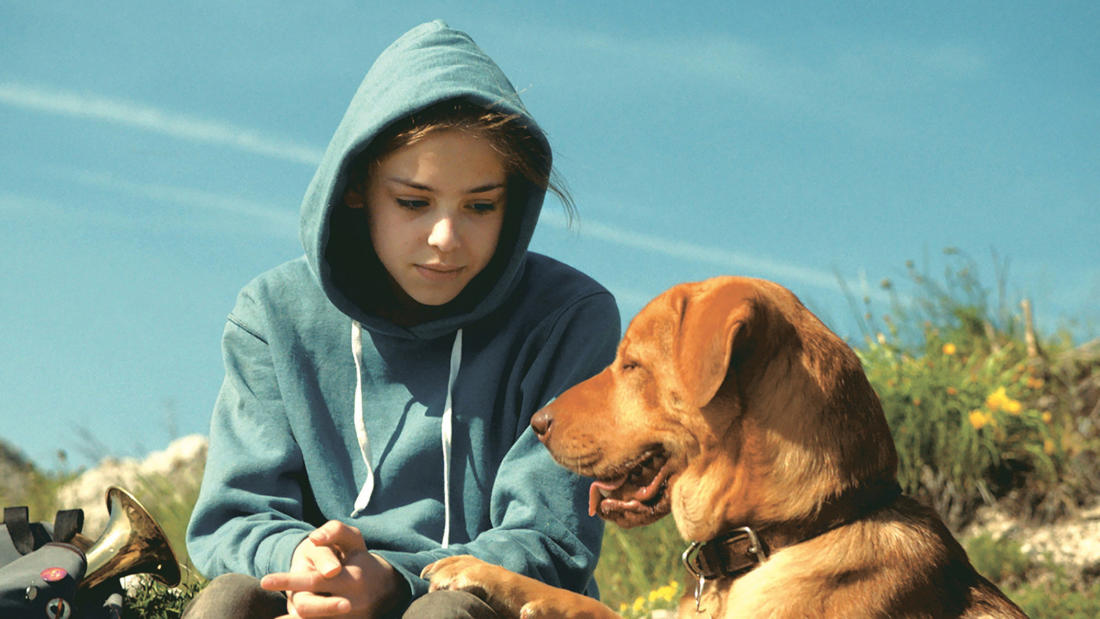 2015
with
Dr. Laurie Santos
Director, Canine Cognition Center and Comparative Cognition Laboratory, Yale University
White God —

How do dogs see the world?
Program Description
Dr. Laurie Santos shared her unique insights into the ways dogs think about the world, perceive their environment, solve problems, and make decisions.
Film Synopsis
Teenager Lili fights to protect her dog Hagen. She is devastated when her father eventually sets Hagen free on the streets. Innocently believing love can conquer any difficulty, Lili sets out to find her dog and save him.
Mixed-breed dog Hagen and his 13-year old guardian, Lili (Zsófia Psotta), move into the home of Lili's estranged father (Sándor Zsótér). Unwilling to pay the harsh "mongrel" fine imposed by the government, her father abandons his daughter's beloved pet on the street. Determined to find his owner again, Hagen attracts a pack of unwanted, unloved, and so-called "mongrel" dogs that form an uprising against their human oppressors. This Hungarian drama won the Prize Un Certain Regard at the Cannes Film Festival.
About the Speaker
Dr. Laurie Santos is the director of the Canine Cognition Center and Comparative Cognition Laboratory at Yale University. She received her AB in psychology and biology from Harvard University in 1997, and her PhD in psychology from Harvard in 2003. In addition to her position at the dog lab, she is also an associate professor in Yale's Department of Psychology.