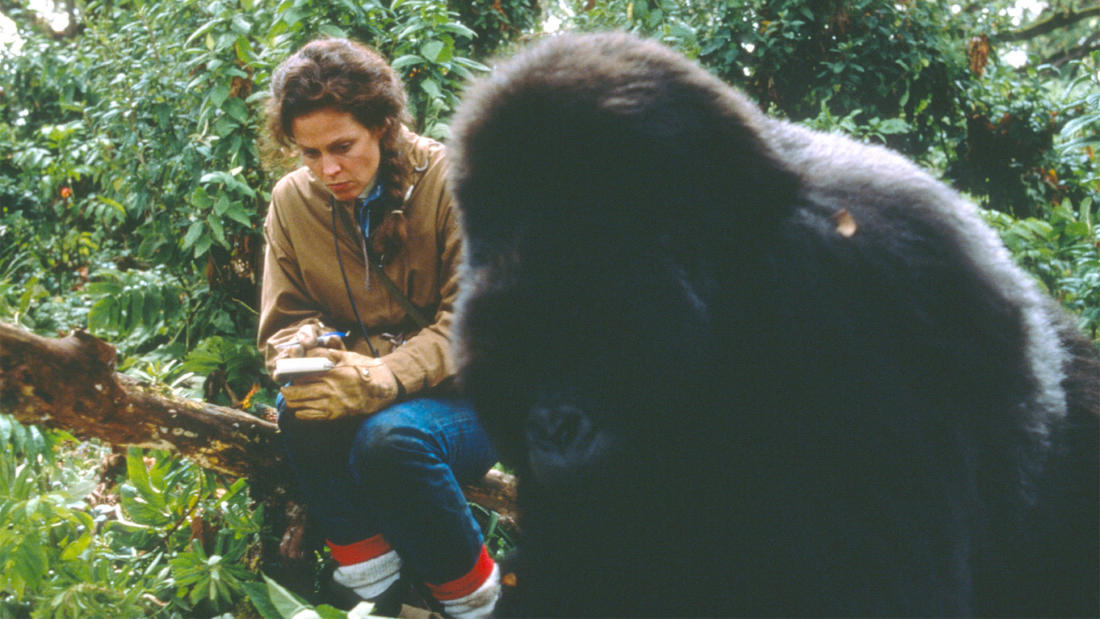 2015
with
Dr. John A. Cigliano
Professor of Biology, Environmental Conservation Program, Cedar Crest College
Gorillas in the Mist—

How do human activities, both good and bad, affect the conservation of gorillas and chimpanzees?
Program Description
Dr. Cigliano spoke about how human activities, both good and bad, affect the conservation of gorillas and chimpanzees.
Film Synopsis
The story of Dian Fossey, a scientist who came to Africa to study the vanishing mountain gorillas, and later fought to protect them.
Based on actual events, Gorillas in the Mist is the story of wildlife expert Dian Fossey (Sigourney Weaver), who leaves the United States for Africa, where she studies the gorillas of Rwanda and Uganda. As Fossey develops a bond with the animals, she also becomes wary of the poachers who prey on them. Fearing that the gorillas will go extinct if humans continue to hunt them, she organizes a defense league to protect the animals; in doing so, she puts herself in a perilous situation.
About the Speaker
After completing his doctoral dissertation on octopus behavioral ecology, Dr. John Cigliano became interested in marine conservation issues and has been working on marine conservation ever since. His current research is on queen conch conservation ecology, the effectiveness of a marine reserve in Belize on conserving queen conch populations, and the conservation genetics of queen conch (in collaboration with Dr. Rich Kliman), as well as studying the long-term effects of global warming and overfishing on marine species.
Dr. Cigliano is also an active member of the Society for Conservation Biology and is on the board of governors of the Society's Marine Section. He has chaired and been on the organizing committee of the International Marine Conservation Congress, a major meeting for marine conservation researchers and practitioners. He is also committed to conservation education and is part of the American Museum of Natural History's Network of Conservation Educators and Practitioners. He has a special interest in providing students with international field experience and has taught field courses in the Amazon rainforest and on the coral reefs of the Caribbean.