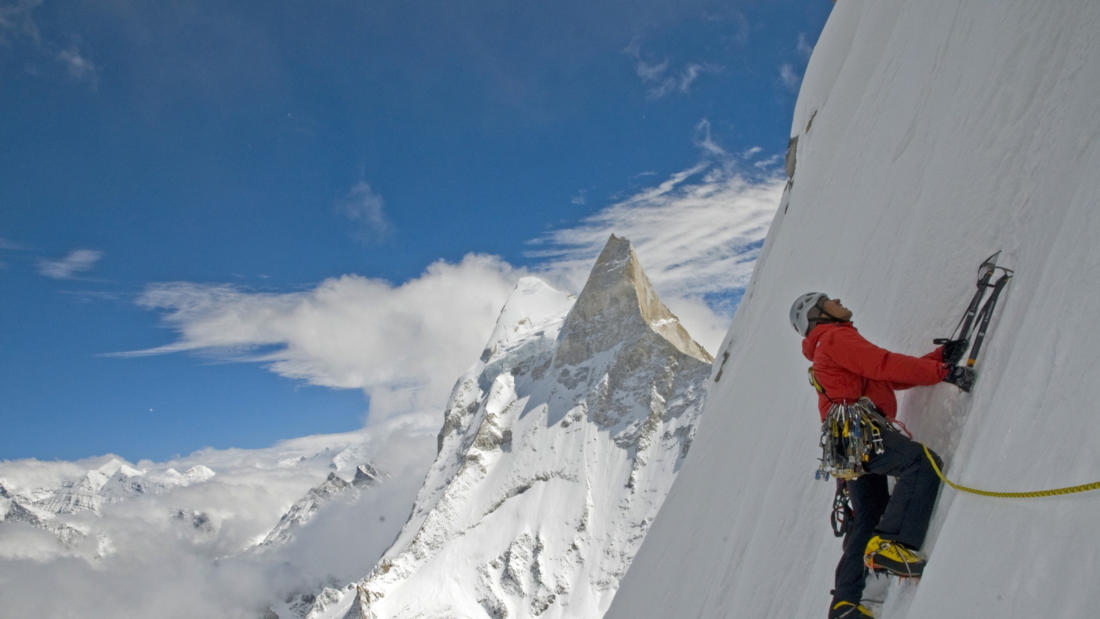 2015
with
Charles Kirkland III
Wilderness First Responder, Remote 1st Response
Meru—

How to Survive Extreme Mountain Climbing with Charles Kirkland III
Program Description
A pre-screening talk on how to survive your next hike in the Himalayas.
Film Synopsis
Three elite climbers fight through obsession and loss as they struggle to climb Mount Meru.
After attempting but failing to summit Meru Peak in the Indian Himalayas in 2008, Conrad Anker, Jimmy Chin, and Renan Ozturk return to the mountain in order to conquer its peak—a 4,000 foot wall known as the "Shark's Fin." As they climb, the men also document their ascent.
About the Speaker
Charles Kirkland III, founder of Remote 1st Response and expert wilderness first responder and instructor, has over 10 years' national and international experience with the world's top training organizations teaching the fundamentals of wilderness medicine. Remote 1st Response utilizes a hands-on, realistic approach. Simulations are designed to emphasize "the big picture" in a structured setting customized for regional terrain; maximizing the less-than-ideal factors inherent to emergency response in the wilderness is emphasized.