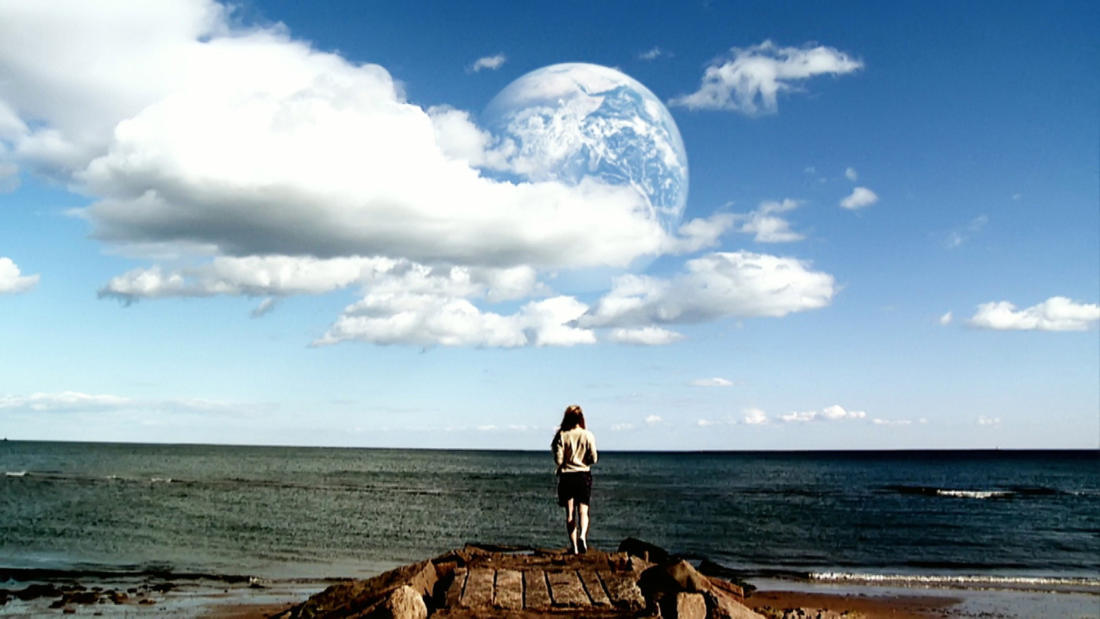 2015
with
Dr. Hillary Stephens
Director, Science Dome Planetarium, Pierce College
Another Earth—

Is anyone out there?
Program Description
Dr. Stephens shared a mini-lecture connecting this fictional narrative with reality by discussing how the rapid expansion of technology has significantly influenced astronomical observations and discoveries, posing the question of whether life exists on these distant planets.
Film Synopsis
On the night of the discovery of a duplicate Earth in the Solar System, an ambitious young student and an accomplished composer cross paths in a tragic accident.
Rhoda Williams (Brit Marling), a bright young woman accepted into MIT's astrophysics program, aspires to explore the cosmos. A brilliant composer, John Burroughs (William Mapother), has just reached the pinnacle of his profession and is about to have a second child with his loving wife (Meggan Lennon). On the eve of the discovery of a duplicate Earth, tragedy strikes and the lives of these strangers become irrevocably intertwined. Estranged from the world and the selves they once knew, the two outsiders begin an unlikely love affair and reawaken to life. But when Rhoda is presented with the chance of a lifetime to travel to the other Earth and embrace an alternative reality, she must make a difficult choice.
About the Speaker
Dr. Hillary Stephens has returned to Tacoma after earning numerous science degrees, including a bachelor's degree in physics and astronomy, a masters in physics, and a PhD in physics. Dr. Stephens shares her passion about the mysteries and wonders of the universe as a professor of physics and astronomy at Pierce College and also oversees the Science Dome Planetarium at the Fort Steilacoom campus.