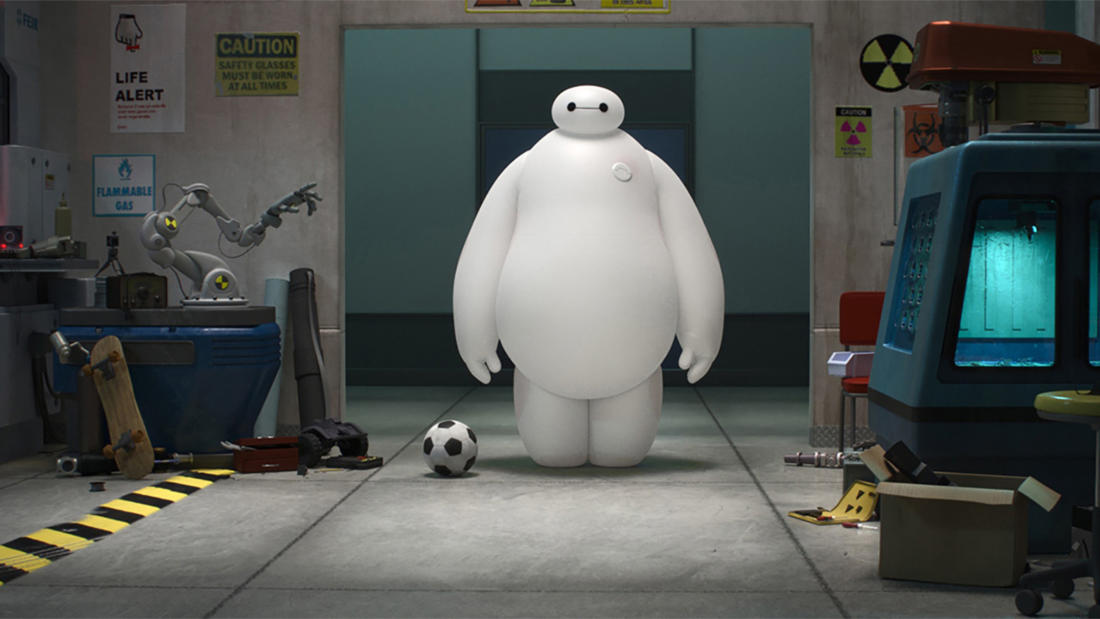 2015
with
Lou Papai
Senior Director of Education, Sci-Port: Louisiana's Science Center
Big Hero 6—

Learning From Robots at Play
Program Description
An exploration of the seemingly self-regenerating myth about robot buddies, along with a hands-on robotics workshop.
Film Synopsis
A special bond develops between plus-sized inflatable robot Baymax and prodigy Hiro Hamada, who team up with a group of friends to form a band of high-tech heroes.
Robotics prodigy Hiro Hamada (voiced by Ryan Potter) learns to harness his genius, thanks to his brilliant brother Tadashi (Daniel Henney) and their like-minded friends: adrenaline junkie Go Go Tamago (Jamie Chung), neatnik Wasabi (Damon Wayans Jr.), chemistry whiz Honey Lemon (Genesis Rodriguez), and fanboy Fred (T.J. Miller). When a devastating turn of events propels them into the midst of a dangerous plot unfolding in the streets of San Fransokyo, Hiro turns to his closest companion—a robot named Baymax (Scott Adsit)—and transforms the group into a band of high-tech heroes determined to solve the mystery. Big Hero 6 was the highest grossing animated film of 2014, and won the Academy Award for Best Animated Feature.
About the Speaker
Lou Papai is the senior director of education at Sci-Port: Louisiana's Science Center.