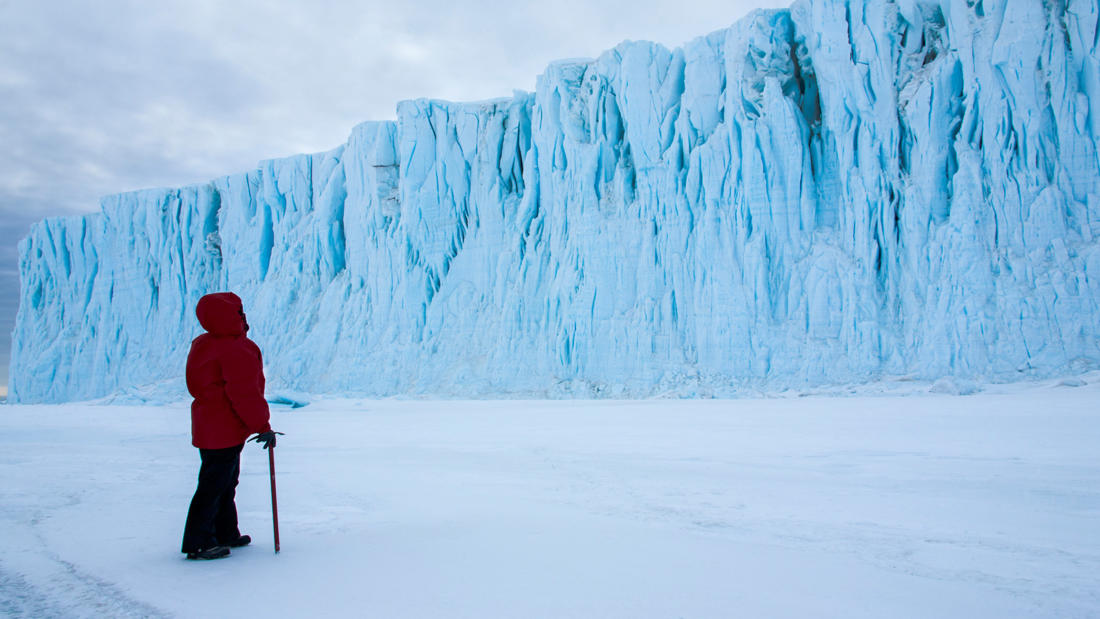 2015
with
Charles Kirkland III
Wilderness First Responder, Remote 1st Response
Antarctica: A Year on Ice—

Living Below Zero: The Science of Survival
Program Description
A discussion of the ins and outs of working on ice and what the body needs to survive in temperatures well below freezing.
Film Synopsis
A visually stunning chronicle of what it is like to live in Antarctica for a full year, including winters isolated from the rest of the world, and enduring months of darkness in the coldest place on Earth.
The research stations scattered throughout the Antarctic continent host a close-knit international group of scientists, technicians, and craftsmen. Isolated from the rest of the world, experiencing months of interminable darkness followed by periods when the sun never sets, those who live in Antarctica experience firsthand the beauty and brutality of the most severe environment on Earth. Filmed over 15 years by Frozen Planet photographer Anthony Powell, the film features a unique insider's point of view, with unparalleled access, and never-before-seen footage of the deep Antarctic winters.
About the Speaker
Charles Kirkland III, founder of Remote 1st Response and expert wilderness first responder and instructor, has over 10 years' national and international experience with the world's top training organizations teaching the fundamentals of wilderness medicine. Remote 1st Response utilizes a hands-on, realistic approach. Simulations are designed to emphasize "the big picture" in a structured setting customized for regional terrain; maximizing the less-than-ideal factors inherent to emergency response in the wilderness is emphasized.