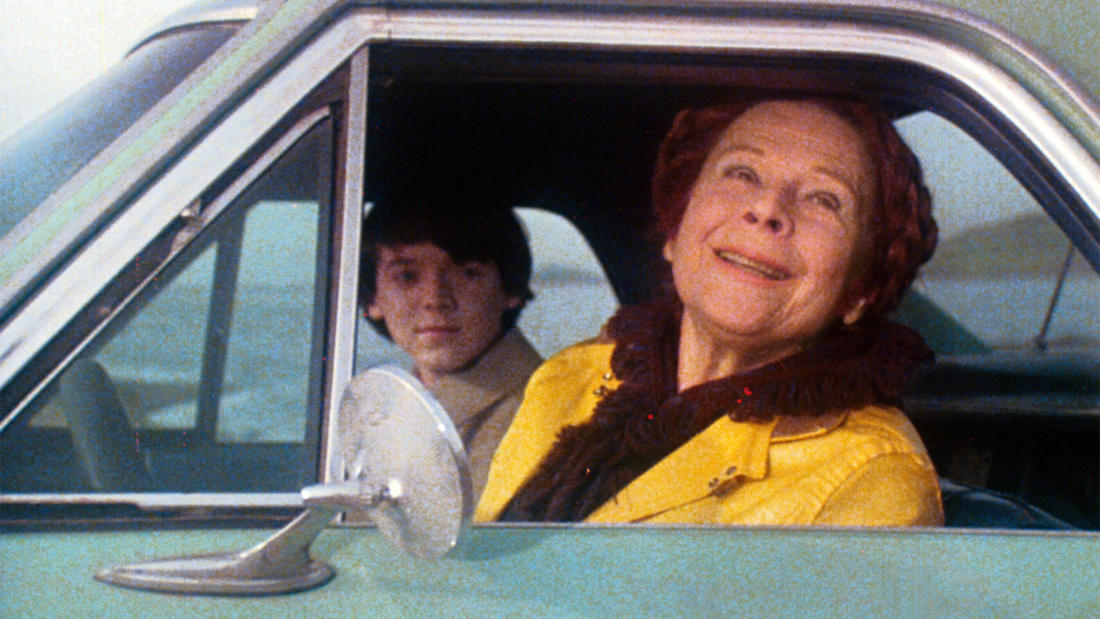 2015
with
Dr. Joshua Hartshorne
Post-Doctoral Fellow, Computational Cognitive Science Group @ MIT
Harold and Maude—

Older Really Can Mean Wiser
Program Description
Ruth Gordon delivers an indelible performance as Maude, infusing her with equal parts warmth, eccentricity, and wisdom. And according to speaker Dr. Joshua Hartshorne, the latter quality should not be overlooked.
Recent research has indicated that elements of social judgment and short-term memory, both of which are crucial to overall cognition, may peak later in life than previously thought. In other words, older really can mean wiser.
Film Synopsis
Young, rich, and obsessed with death, Harold finds himself changed forever when he meets lively septuagenarian Maude at a funeral.
A death-obsessed young man (Bud Cort) from a wealthy family meets a devil-may-care, bohemian octogenarian (Ruth Gordon) at a funeral. The two develop a taboo romantic relationship, in which they explore the tired theme of the meaning of life with a fresh perspective. With the idiosyncratic American fable Harold and Maude, countercultural director Hal Ashby fashioned what would become the cult classic of its era.
About the Speaker
Dr. Joshua Hartshorne studies development and learning. He uses behavioral studies, massive Internet studies at GamesWithWords.org, and computational modeling to elucidate what makes learning possible. Dr. Hartshorne earned his BA in mathematics at Oberlin College, and his MA and PhD in psychology at Harvard University. He is currently a post-doctoral fellow in the Computational Cognitive Science Group @ MIT, and joined the psychology faculty at Boston College in 2016. In addition, he writes about science for the general audience at Scientific American and other outlets.