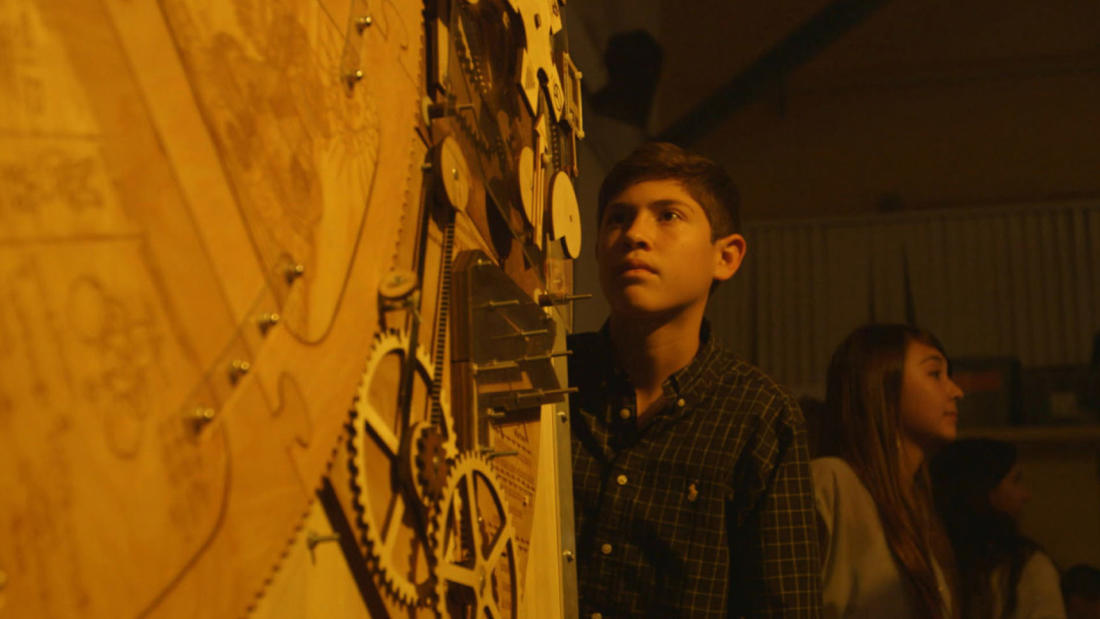 2015
with
Lani Pacetti
Science Instructor, Sims Academy of Innovation & Technology
and
Dr. Ramana Pidaparti
Professor and Associate Dean for Academic Programs, College of Engineering, University of Georgia
and
Mike Stonecipher
Project Manager, Enterprise Innovation Institute, Georgia Tech
and
Shannon Thompson
School Librarian and STEM Instructor, Howard B. Stroud Elementary School
and
Dr. Jeremy Peacock
Executive Director, Georgia Science Teachers Association
and
Dr. Julie Lufte
Athletic Association Professor, Department of Mathematics & Science Education, University of Georgia
Most Likely to Succeed—

Reimagining Education
Program Description
A panel discussion on the institutionalized regimens of schooling and reimagining what students and teachers are capable of doing.
Film Synopsis
A documentary on the impact that innovation is having on our economy and the consequences for our country if our education system fails to keep pace.
The current educational system in the United States was developed a century ago during the rise of the industrial age and was once the envy of the world. However, the world economy has since transformed profoundly, but the US education system has not. Schools are attempting to teach and test skills that, when mastered, still leave graduates woefully unprepared for the 21st century. Most Likely to Succeed focuses on the story of a school in San Diego that is completely rethinking what the experience of going to school looks like. The documentary follows students, parents, and teachers through a truly unorthodox school experience, posing the question: what sort of educational environment is most likely to succeed in the 21st century?
About the Speaker
Lani Pacetti is a science instructor at the Sims Academy of Innovation & Technology. She attended Berry College where she received her BS in animal science. She then completed an MS in animal science at the University of Georgia and conducted research on heat stress in dairy cattle. Pacetti become involved in teaching as part of an NSF fellowship while at UGA. After graduation she began teaching science at Turner County High School where she remained for three years before moving to Gwinnett county to teach science at Central Gwinnett High School for five years.

Dr. Ramana Pidaparti is a professor and associate dean for academic programs in the College of Engineering at the University of Georgia. His research interests include design engineering and innovation, computational mechanics, drug delivery devices, and STEM education. He received a BS in civil engineering from Andhra University, an MS in aerospace engineering from the Indian Institute of Science and the University of Maryland, and a PhD in aeronautics and astronautics from Purdue University.

Mike Stonecipher is a project manager for Georgia Tech's Enterprise Innovation Institute. He specializes in strategic planning and managing projects that will enable top-line growth through product innovation and deliver bottom-line results through process innovation, team development, and lean implementation. Prior to joining Georgia Tech, he served 15 years in the automotive industry with AlliedSignal and Honeywell International, where he held the position of director of operations for the Automotive Friction Materials Division. Stonecipher also worked in the energy and sustainability industry and has served on the board of directors for Power Partners, Inc. (formerly a division of ABB). He was awarded AlliedSignal's CEO Technology Achievement Award and received a patent for abrasive coating on brake pads.
Stonecipher holds a BS in industrial engineering from Tennessee Technological University and an MBA from Brenau University. He has completed Lean Enterprise training through the Lean Design Institute at UT Knoxville and Finance for Executives, Kellogg Graduate School of Management.

Shannon Thompson is a school librarian and STEM instructor at the Howard B. Stroud Elementary School in Athens, Georgia.

Dr. Jeremy Peacock is the executive director of 6–12 Science at Northeast Georgia RESA. He previously worked as a high school biology teacher and science department chair. After first working as an environmental scientist, Dr. Peacock has now worked in science education for more than a decade. He earned his doctorate in science education from the University of Georgia, where he studied the role of instructional leadership in science education reforms. He also served as a resource curator and advisory board member for the NGSS@NSTA online hub. Dr. Peacock served on all three committee levels in Georgia's recent science standards revision process, and supports the implementation of the new Science Georgia Standards of Excellence. After serving as president for one year, he continues his service on the GSTA Board of Directors.

Dr. Julie Lufte is an athletic association professor in the Department of Mathematics & Science Education at the University of Georgia. She received her PhD in science education from the University of Iowa in 1994. She has previously held appointments at the University of Arizona, the University of Texas at Austin, and Arizona State University. She currently holds an adjunct appointment in the School of Life Sciences at Arizona State University.
Dr. Lufte's current work focuses on beginning secondary science teachers, and undergraduate faculty knowledge and instruction. Her current research is funded by the National Science Foundation and the American Association for the Advancement of Science.
She has served on the board and as president of ASTE, a council member for NSTA, the director of research of NSTA, a board member of NSTA, the NSTA representative to the NARST board, and has served as an associate editor for the Electronic Journal of Science Education and the School Science and Mathematics journal. She was also the first scholar in residence at NSTA. As an advocate for graduate students, she has participated as a mentor (2009, 2011) and co-directed (2013) the Sandra K. Abell Institute for Doctoral Students. She has also been a mentor at the South African Association for Research in Science, Mathematics, and Technology Education Summer School (2010, 2013). Dr. Lufte is currently a returning associate editor for the Journal of Research in Science Teaching (JRST).