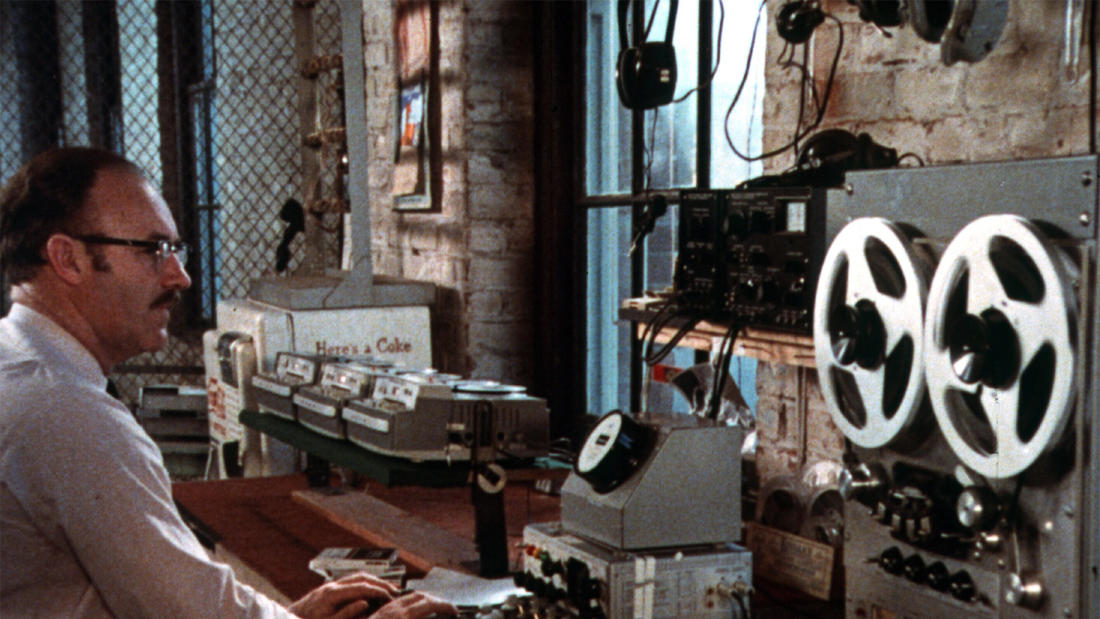 2015
with
Susan Landau
Professor of Cybersecurity Policy, Department of Social Science and Policy Studies, Worcester Polytechnic Institute
The Conversation—

Risks Posed by New Wiretapping Technologies
Program Description
In the four decades since The Conversation was released, US law enforcement has increasingly turned to wiretapping and surveillance as a means to gather information. But, as cybersecurity expert Susan Landau argues, by embedding eavesdropping mechanisms into communication technology itself, we are building tools that could be turned against us and opting for short-term security and creating dangerous long-term risks. Before the film, Landau discussed the risks posed by new wiretapping technologies.
Film Synopsis
A paranoid, secretive surveillance expert has a crisis of conscience when he suspects that a couple he is spying on will be murdered.
Considered by many critics to be the artistic high point of director Francis Ford Coppola's career, The Conversation conjures a dark atmosphere of paranoia and suspicion, a precursor to today's surveillance society. In the film, Harry Caul (Gene Hackman) is an obsessive loner who is hired to record the conversation of a young couple (Frederic Forrest, Cindy Williams) as they walk through San Francisco's Union Square. All of this is simple enough, until Caul begins to suspect that his employer (Harrison Ford) may have a darker ulterior motive. Tormented by memories of a previous case that ended badly, Caul becomes obsessed with the resulting tape, trying to determine if the couple are in danger.
About the Speaker
Susan Landau is professor of cybersecurity policy at Worcester Polytechnic Institute Department of Social Science and Policy Studies, where her research focuses on communications security and surveillance, critical infrastructure protection, identity, and privacy. She is also a visiting professor in the Computer Science Department at University College London. Landau is the author of Surveillance or Security? The Risks Posed by New Wiretapping Technologies (MIT Press, 2011) and co-author, with Whitfield Diffie, of Privacy on the Line: The Politics of Wiretapping and Encryption (MIT Press, 1998, rev. ed. 2007).
She has testified to Congress on security risks in wiretapping and on NIST's Cybersecurity Activities. Landau has been a senior staff Privacy Analyst at Google, a Distinguished Engineer at Sun Microsystems, a faculty member at the University of Massachusetts at Amherst and Wesleyan University, and has held visiting positions at Harvard, Cornell, Yale, and the Mathematical Sciences Research Institute. A 2012 Guggenheim fellow and 2010–2011 fellow at the Radcliffe Institute for Advanced Study, Landau is the recipient of the 2008 Women of Vision Social Impact Award, and is also a fellow of both the American Association for the Advancement of Science and the Association for Computing Machinery.