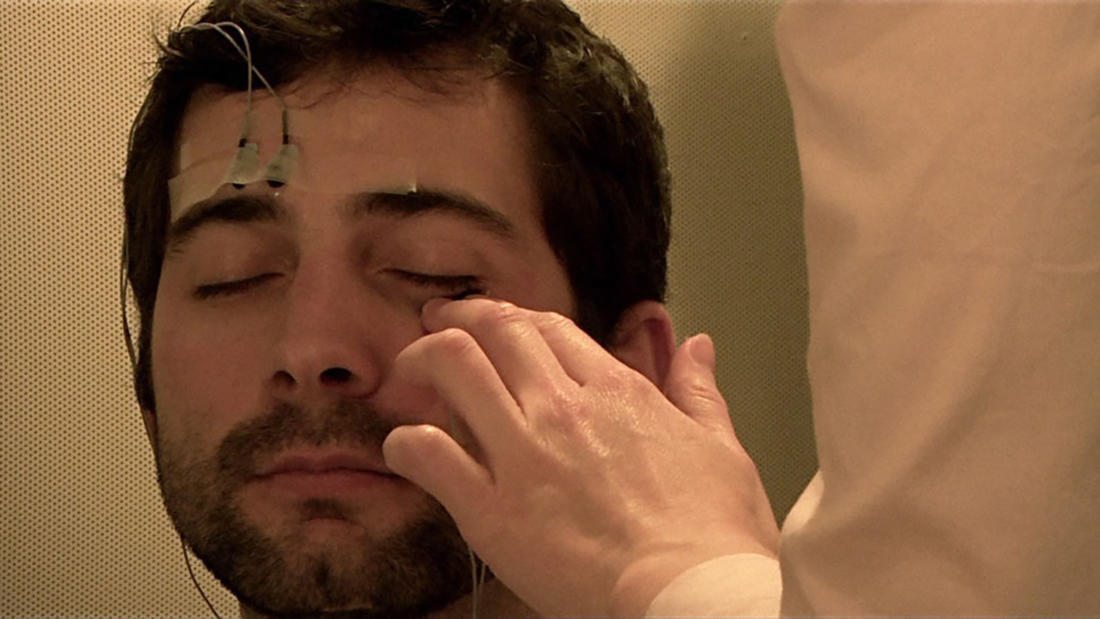 2015
with
Dr. David Vago
Associate Psychologist, Functioning Neuroimaging Laboratory, Brigham and Women's Hospital; Instructor, Harvard Medical School
Free the Mind—

The Effects of Meditation on the Brain
Program Description
A discussion of how meditation can physically alter the structure of the brain, helping to relieve psychiatric disorders.
Film Synopsis
Dr. Richard Davidson, a brain specialist, experiments with meditation and yoga as a means of helping soldiers with PTSD and children with ADHD.
In 1992, renowned neurologist Richard Davidson met the Dalai Lama, who encouraged him to apply the same rigorous methods he used to study depression and anxiety to the study of compassion and kindness, those qualities promoted by Tibetan meditation practice. The results of Davidson's studies at the Center for Investigating Healthy Minds at the University of Wisconsin, Madison, are portrayed in Free the Mind as they are applied to treating PTSD in returning veterans from Iraq and Afghanistan and children with ADHD.
About the Speaker
Dr. David Vago is an associate psychologist in the Functional Neuroimaging Laboratory (FNL) at Brigham and Women's Hospital (BWH), and instructor at Harvard Medical School. Dr. Vago's research interests broadly focus on adaptive mind-brain-body interactions and their therapeutic relevance in psychiatric disorders—specifically the study of mindfulness-based interventions in clinical settings, and the basic neuroscientific mechanisms by which mindfulness-based practices function.
Dr. Vago has completed postdoctoral fellowships in the Department of Psychiatry at BWH, the Utah Center for Mind-Body interactions with the University of Utah Medical School, and the Stuart T. Hauser Research Training Program in Biological & Social Psychiatry. He holds a BS in brain and cognitive sciences from the University of Rochester, and a PhD in cognitive and neural sciences with a specialization in learning and memory from the Department of Psychology at the University of Utah.