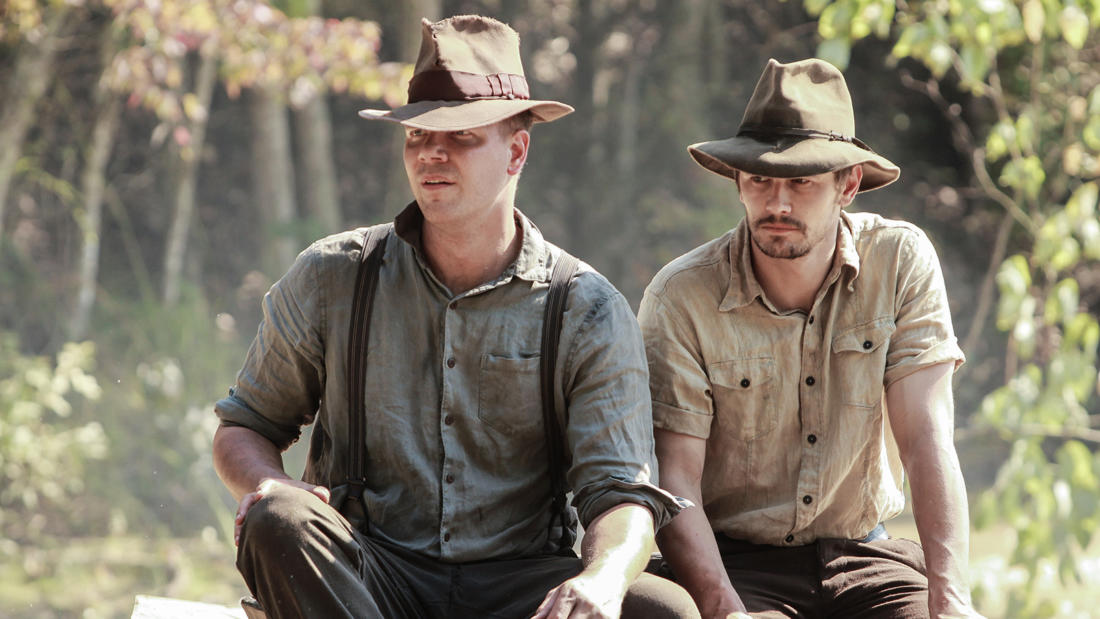 2015
with
Dr. Karl Kirkland
Forensic Examiner; Psychologist; President of Clinical & Forensic Psychologists, P.C.
As I Lay Dying—

The Forensic Psychology in Faulkner's Novels
Program Description
A discussion of the effects resulting from dragging around the corpse of a family member.
Film Synopsis
Based on the 1930 classic by William Faulkner, it is the story of the death of Addie Bundren and her family's quest to honor her wish to be buried in the nearby town of Jefferson.
Adapted from the 1930 classic American novel by William Faulkner, the story chronicles the Bundren family as they navigate the Mississippi countryside to bring the body of their deceased mother, Addie, to her hometown for burial. Addie's husband, Anse (Tim Blake Nelson), and their children, Cash (Jim Parrack), Darl (James Franco), Jewel (Logan Marshall-Green), Dewey Dell (Ahna O'Reilly), and Vardaman (Brady Permenter), leave the farm on a carriage with her coffin—each affected by Addie's death in profound and different ways. Along their journey, the family must contend with flooded rivers, injury, a barn fire, and their own personal turmoil.
About the Speaker
Dr. Karl Kirkland received his PhD from the University of Southern Mississippi in 1980. He completed his residency in clinical psychology at Charity Hospital of New Orleans and LSU Medical School. He is director of behavioral medicine at the Montgomery Family Medicine Residency Program and has been in private practice in Montgomery since 1980. He specializes in both clinical and forensic psychology, with an emphasis on consultation and research for firms involved in family litigation, and routinely performs risk assessment evaluations, personal injury evaluations, conflict management training, mediation, criminal evaluations, and legal consultation.