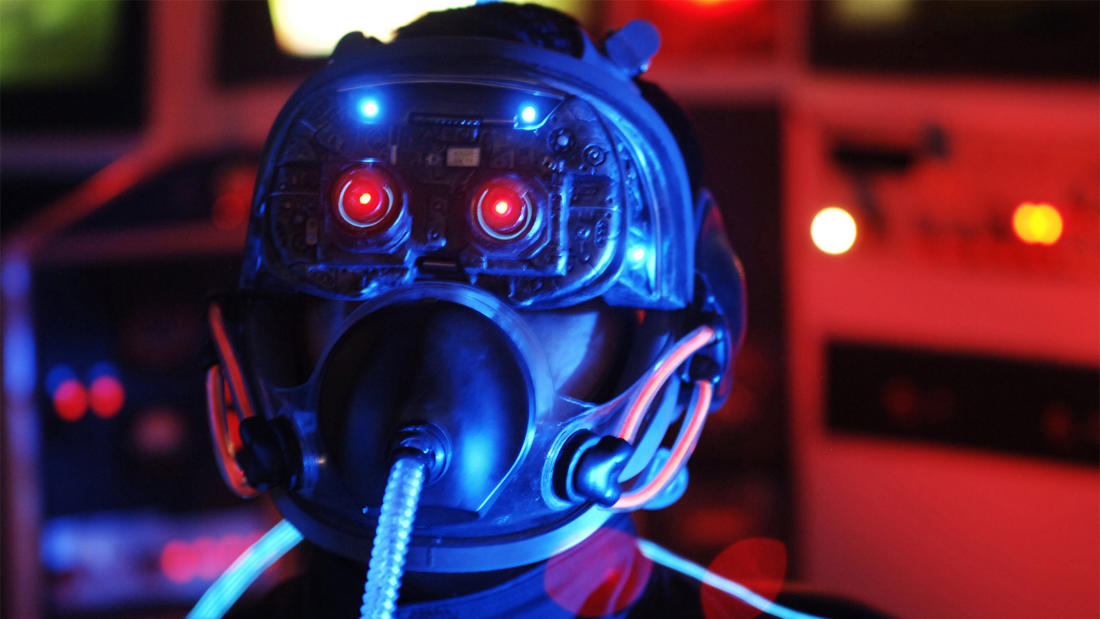 2015
with
Dr. J. Karl Hedrick
Professor of Mechanical Engineering, University of California, Berkeley
Sleep Dealer—

The Future of Drones
Program Description
Dr. J. Karl Hedrick described and discussed how remotely piloted unmanned aircraft systems (drones) work and shared recent research focused on developing autonomous ones, as well as what FAA is doing to integrate drones in the national air space.
Film Synopsis
The near future. Like tomorrow. In a world marked by closed borders, corporate warriors, and a global computer network, three strangers risk their lives to connect, break through the barriers of technology, and unseal their fates.
Memo (Luis Fernando Peña) is a hacker living an impoverished existence in a degraded Mexico of the future. When his hacking activities are discovered, the military attacks his home, and Memo is forced to flee to Tijuana. There, he meets Luz (Leonor Varela), a journalist who plugs her body into the Internet and sells her memories for others to download. When Luz takes on a mysterious assignment and Memo lands a job in a high-tech factory—which connects his nervous system to a robot based in the U.S.—they descend into a cyber-nightmare and discover a deadly truth.
About the Speaker
Dr. J. Karl Hedrick is the James Marshall Wells Professor of Mechanical Engineering at the University of California at Berkeley. He teaches graduate and undergraduate courses in Automatic Control Theory. His research focuses on the application of advanced control theory to a wide variety of vehicle dynamic systems, including automotive, aircraft, and ocean vehicles. He is currently the director of Berkeley's Vehicle Dynamics Laboratory. Dr. Hedrick received a bachelor's degree in engineering mechanics from the University of Michigan (1966), and an MS and PhD from Stanford University (1970, 1971).