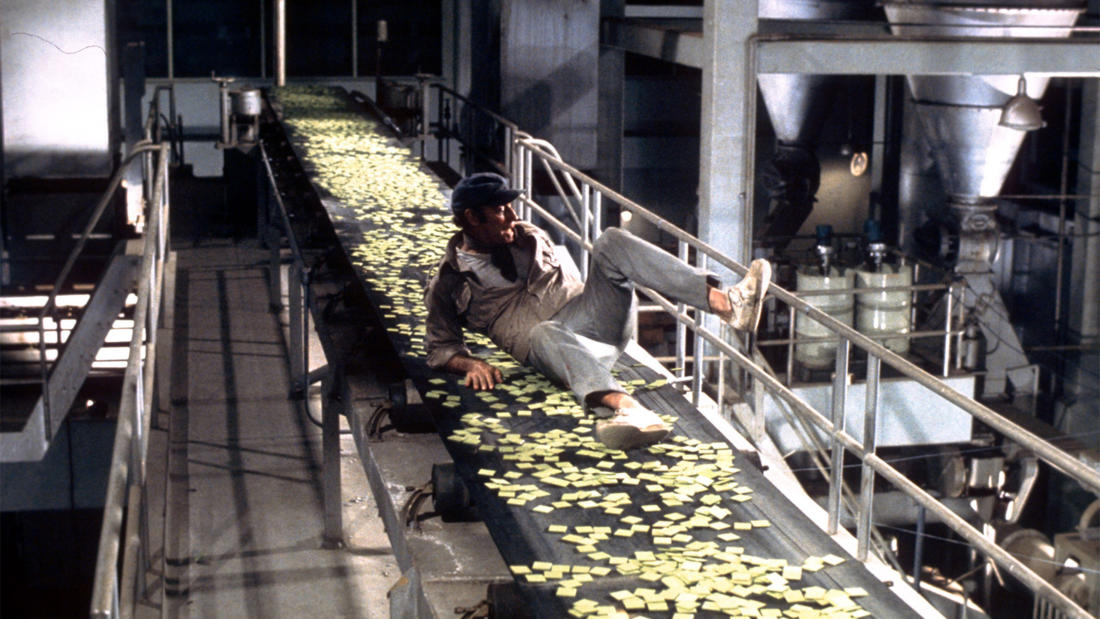 2015
with
Dr. Maureen Kendrick Murphy
Professor and Chair, Department of Chemistry and Biochemistry, Huntingdon College
Soylent Green—

The Nutritional Value of People
Program Description
Dr. Maureen Kendrick Murphy discussed the nutritional value of people.
Film Synopsis
With the world ravaged by the greenhouse effect and overpopulation, an NYPD detective investigates the murder of a CEO with ties to the world's main food supply.
The year is 2022. The population of New York City has exploded to over 40 million residents, crammed into tiny apartments, all battling for food. While the wealthy hoard meat, fruit, and vegetables, the have-nots survive on factory-made food produced by a corporate monolith, whose latest product is the mysterious Soylent Green. Although Soylent Green is touted as containing "high-energy plankton," a tough homicide detective named Thorn (Charlton Heston) finds reason to believe otherwise when he is assigned to investigate the mysterious death of wealthy lawyer William R. Simonson (Joseph Cotten). Initially distracted by such luxuries as Simonson's contraband bourbon, air-conditioning, and mistress, Thorn soon discovers the late man's deep-seated ties to the Soylent Corporation, which appear to have troubled his conscience during the last days of his life. As he delves deeper into the investigation, he stumbles upon the horrifying origins of Soylent Green.
About the Speaker
Dr. Maureen Kendrick Murphy is the professor and chair of the Department of Chemistry and Biochemistry at Huntingdon College. She graduated magna cum laude with a BA in chemistry from Huntingdon College in three years. She earned her PhD in chemistry and biochemistry from the University of South Carolina in 1983. From 1986 to 1990, Dr. Murphy served as an assistant professor of chemistry and biochemistry at the University of Alabama in Tuscaloosa, where she earned a reputation for independent research at the interface of inorganic chemistry and biological science. She then taught high school, during which time she received several national awards, including the National Tandy Technology Scholar Award (1997) for incorporation of technology into science classrooms, a GTE Growth Initiatives for Teachers (GIFT) National Fellowship for development of a science-math research curriculum for high school students, and the National American Chemical Society's Southeastern Region Outstanding Chemistry Teacher Award.
She started an environmental testing group for students, Russellville EnviroWatch, which won the Governor's Award for the Best Environmental Education project in 1995–1996. While teaching high school, she co-authored Metals in Biological Systems, a text published in London and used worldwide at the graduate level for bioinorganic chemistry. In 1997, she accepted a position as an assistant professor of chemistry at her alma mater, Huntingdon College.
In recent years, Dr. Murphy has continued her endeavors to understand nature and has incorporated her interests into the development of innovative courses ("Javametrics") to introduce non-science majors to the scientific method. She conducts undergraduate research projects with students in the use of technology and spectroscopy to examine the art, history, food, dyes, and beverages of Chinese, West African, Acadian, Cajun, and Native American cultures.