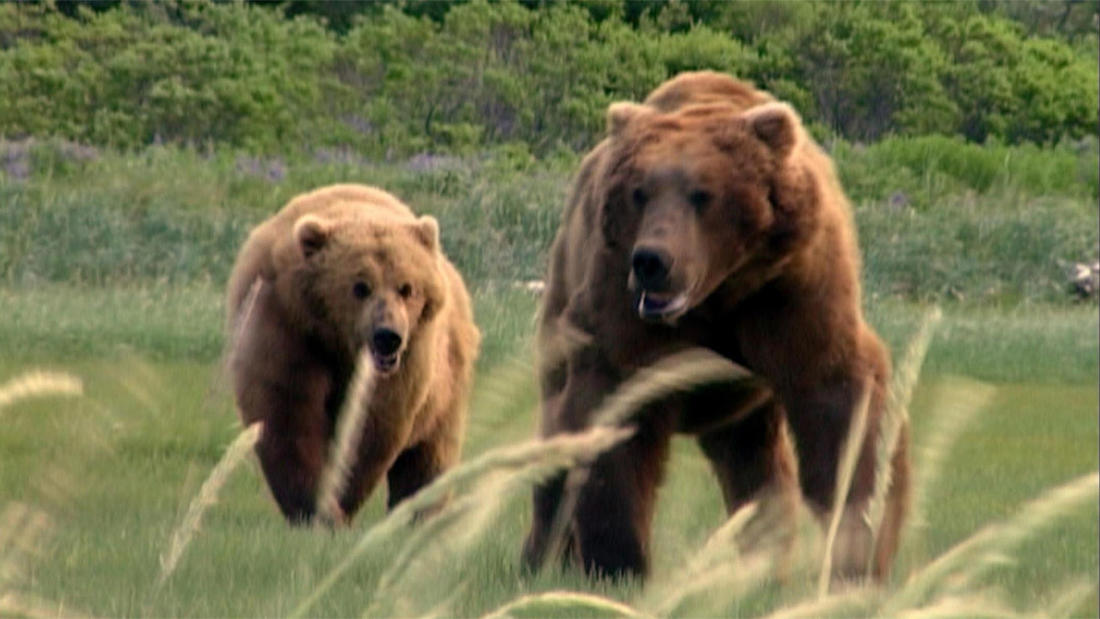 2015
with
Dr. Daniel Sullivan
Professor, University of Arizona
and
Dr. Jeff Greenberg
Professor, University of Arizona
Grizzly Man—

The Psychology of Timothy Treadwell
Program Description
The discussion surrounding the film provided insight into the mind of a failed actor and what occurs when his story is told by Werner Herzog, a man who is famous for creating narratives for unlikely, or impossible heroes.
Film Synopsis
A devastating and heartrending take on grizzly bear activists Timothy Treadwell and Amie Huguenard, who were killed in October of 2003 while living among grizzlies in Alaska.
Grizzly Man chronicles the life and death of bear enthusiast Timothy Treadwell, who was killed, along with his girlfriend, Amie Huguenard, by a rogue bear in October 2003. In one of the most extreme—and ultimately tragic—experiments in human-animal cohabitation ever attempted, for 13 consecutive summers, Treadwell lived (and finally died) among the bears at an Alaskan national park. The footage that he himself shot forms the core of this fascinating inquiry into the fragile relationship between man and nature.
About the Speaker
Dr. Daniel Sullivan received bachelor's degrees in psychology and German studies from the University of Arizona in 2008, where he was a recipient of the Flinn Scholarship. He studied as a Visiting Scholar at the University of Salzburg from 2007–2008. He received his master's degree (with Honors) in psychology from the University of Kansas in 2010, and a PhD in social psychology in 2013. His research is funded by the National Science Foundation through a Graduate Research Fellowship award, which he received in 2010. Dr. Sullivan has published over 25 scholarly articles and book chapters on topics such as terror management theory (a social psychological theory of how human awareness of death influences motivation) and the psychology of enemyship. His interest in applying psychology to film and other art forms has led to a series of recent publications demonstrating the relevance of terror management theory and existential perspectives to film and literary analysis.
He is the co-author of Death in Contemporary and Classic Film, which features a chapter on Grizzly Man.

Dr. Jeff Greenberg is a social psychology professor at the University of Arizona. He is notable for coining the concept of Terror Management Theory, with two of his colleagues, Sheldon Solomon and Tom Pyszczynski.
Dr. Greenberg is also featured in the 2003 documentary Flight From Death, a film that investigates the relationship of human violence to fear of death, as related to subconscious influences.
He is the co-author of Death in Contemporary and Classic Film, which features a chapter on Grizzly Man.