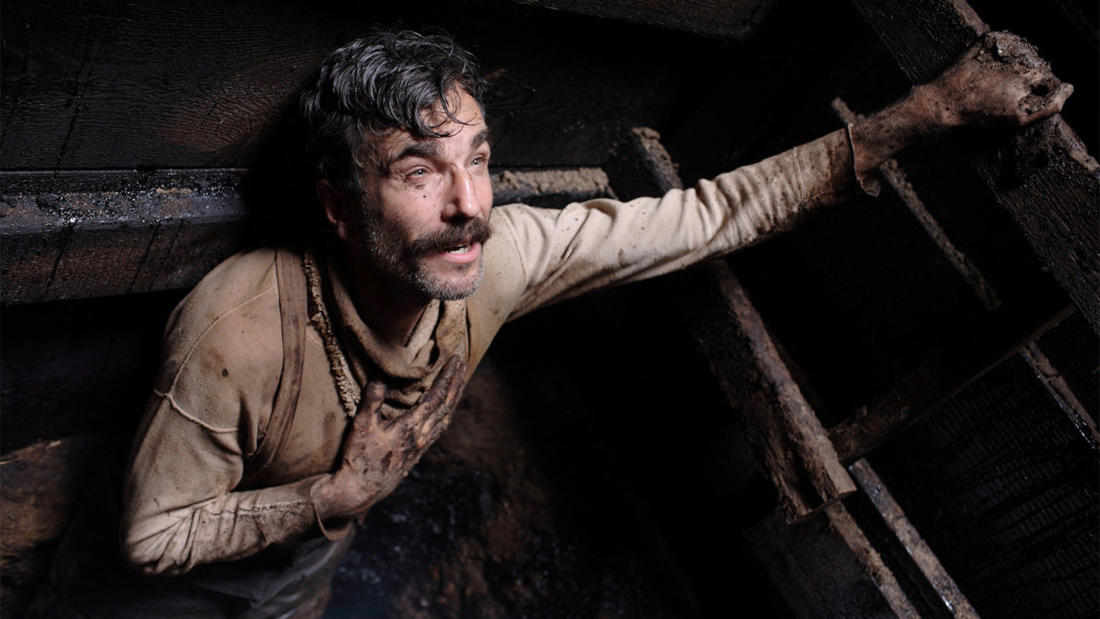 2015
with
Dr. Kevin Ray Evans
Professor of Geology, Missouri State University
There Will Be Blood—

The Science Behind Modern Oil Exploration
Program Description
An overview of the geology behind what we see on screen and the science behind modern oil exploration.
Film Synopsis
A story of family, religion, hatred, oil, and madness, focusing on a turn-of-the-century prospector in the early days of the business.
Inspired by Upton Sinclair's novel Oil!, There Will Be Blood tells the story of Daniel Plainview (Daniel Day-Lewis), a turn-of-the-century prospector who happens upon black gold. Pulling himself up from the bowels of the earth, Plainview embarks on a systematic and ruthless approach to mastering the oil business. He builds an empire, becoming increasingly volatile and paranoid in the process. Plainview meets his match in Eli Sunday (Paul Dano), a teenage preacher in the small California town of Little Boston. To fully reap the benefits of the land, Plainview must suffer the opposing whims of this "prophet," whose legitimacy is questionable at best. And it's unclear if either man is prepared to pay the humiliating price the other wants to exact. Widely regarded as one of the best films of the 2000s, this epic drama was nominated for eight Academy Awards and won two, including Best Actor for Daniel Day-Lewis.
About the Speaker
Dr. Kevin Ray Evans is a professor of geology at Missouri State University and an avid field geologist. A native Missourian, Dr. Evans graduated from Missouri State University in 1986 before continuing master's and doctoral degree programs at the University of Kansas. His research and publications primarily focus on ancient sea-level fluctuations, regional tectonism, and meteorite impact structures. Evans worked seven years with the U. Geological Survey in Menlo Park and Santa Cruz, CA, before returning to Missouri in 2001.
Exploration and adventure travel have been an integral part of his life. During graduate studies, in Federal service, and in internships with petroleum companies, he realized his passion for being an airborne geologist with helicopter and fixed-wing support. Project field areas have included Alaska, Arkansas, California, the Gulf of Mexico, Hawaii, Missouri, Nevada, Tennessee, Texas, Utah, Wyoming, and three field seasons in Antarctica.