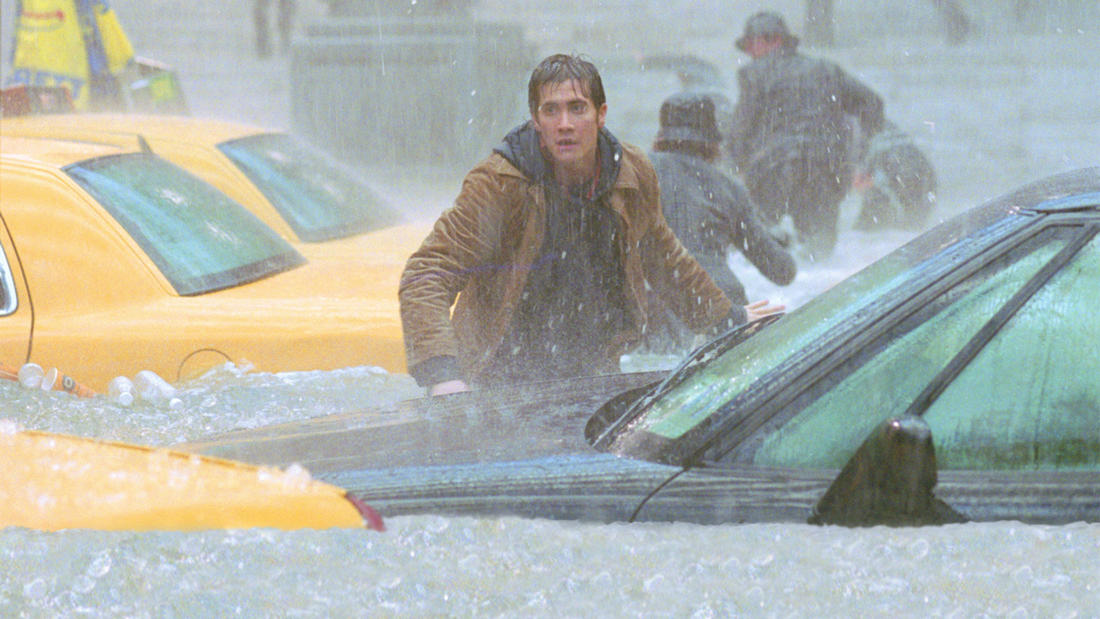 2015
with
Dr. Alistair Rogers
Group Leader, Terrestrial Ecosystem Science and Technology Group, Brookhaven National Laboratory
The Day After Tomorrow—

The Science of Climate Change
Program Description
An introduction to understanding the global change in climate.
Film Synopsis
Jack Hall, paleoclimatologist, must make a daring trek across America to reach his son, trapped in the crosshairs of a sudden international storm which plunges the planet into a new Ice Age.
Jack Hall (Dennis Quaid) is a climatologist whose concerns about the dangerously shifting climate are largely ignored by officials at the United Nations. His research proves true when an enormous "superstorm" develops, setting off catastrophic natural disasters around the world. Trying to get to his son, Sam (Jake Gyllenhaal), who is trapped in New York with his friend Laura (Emmy Rossum) and others, Jack and his crew must travel by foot from Philadelphia, braving the elements, to get to Sam before it's too late.
About the Speaker
Dr. Alistair Rogers studies plants and ecosystems as the Group Leader for the Terrestrial Ecosystem Science and Technology (TEST) Group at Brookhaven National Laboratory. Dr. Rogers began his research career studying the physiological, biochemical, and molecular acclimation of plants to growth at elevated CO2. His research is currently focused on increasing mechanistic understanding of the physiological processes that impact plant responses to global change, and representation of that process knowledge in Earth System Models. He is also interested in whole plant carbon and nitrogen interactions, source-sink balance, and the manipulation of carbon and nitrogen partitioning to improve biofuel feedstocks.