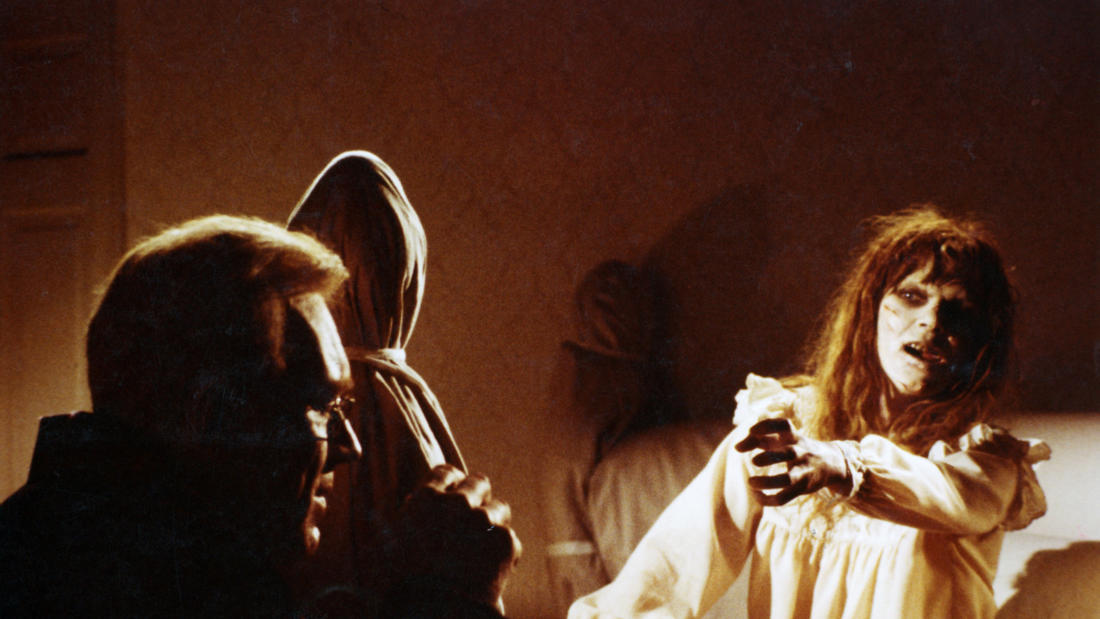 2015
with
Dr. Meredith Nelson
Psychology Professor, Louisiana State University, Shreveport
and
Dr. Steven Abney
Willis-Knighton Clinical Psychologist
The Exorcist—

The Science of Scary Movies
Program Description
A breakdown of the science of fear.
Film Synopsis
When a teenage girl is possessed by a mysterious entity, her mother seeks the help of two priests to save her daughter.
One of the most iconic horror movies ever made, this tale of an exorcism is based loosely on actual events. When young Regan (Linda Blair) starts acting strange—levitating, speaking in tongues—her concerned mother (Ellen Burstyn) seeks medical help, only to hit a dead end. A local priest (Jason Miller), however, thinks the girl may be seized by the devil. The priest makes a request to perform an exorcism, and the church sends in an expert (Max von Sydow) to help with the difficult job.
About the Speaker
Dr. Meredith Nelson is a psychology professor at Louisiana State University in Shreveport. She received a BA in psychology from Southwestern University, an MS in counseling from the University of Houston-Clear Lake, and a PhD in counselor education from the University of New Orleans. She specializes in child and adolescent and mental health counseling.

Dr. Steven Abney attended Louisiana State University where he received his BA, and the American School of Professional Psychology in Washington, DC, where he earned a master's degree, as well as his doctorate in clinical psychology. Dr. Abney completed his predoctoral internship with the Mid-Atlantic Internship Consortium in Washington, DC, and three years of postdoctoral training in Maryland and Louisiana. He is licensed as a clinical psychologist in Louisiana and Virginia.
Dr. Abney treats depressive and anxiety disorders, helps clients overcome addiction, cope with pain, and deal with the stress and anxiety associated with illness or injury.