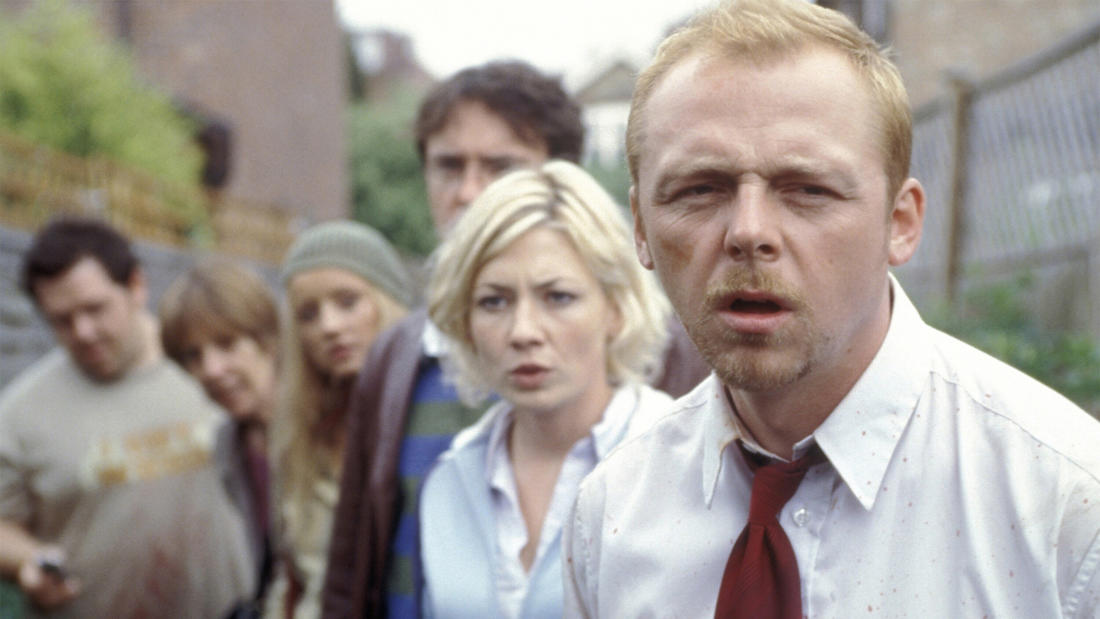 2015
with
Dr. David Topham
Associate Professor of Microbiology and Immunology, University of Rochester
and
Dr. Luis Martinez-Sobrido
External Professor, Universidad de Merida
Shaun of the Dead—

The Science of Zombie Viruses
Program Description
A discussion of whether there is any scientific basis for the undead virus craze that is so prominent in pop-culture film and media.
Film Synopsis
A man decides to turn his moribund life around by winning back his ex-girlfriend, reconciling his relationship with his mother, and dealing with an entire community that has returned from the dead to eat the living.
Shaun (Simon Pegg) is a 30-something loser who splits his time between a dead-end job at an electronics store and the apartment he shares with his grubby best friend, Ed (Nick Frost). Shaun's life takes a nosedive when his girlfriend, Liz (Kate Ashfield), dumps him, and his contemptible stepfather, Philip (Bill Nighy), shows up to scold him for not taking better care of his mother, Barbara (Penelope Wilton). But just when it seems things can't get worse, the dead rise up to lay waste to the earth and all hell breaks loose. Shaun must summon his courage and prove himself once and for all by rescuing Liz and his mother. With his faithful roommate by his side, nothing—not even the flesh-hungry hoard outside his door—can stand between him and the two most important women in his life.
About the Speaker
Dr. David Topham is an associate professor of microbiology and immunology, a member of the David H. Smith Center for Vaccine Biology and Immunology, and co-directs the New York Influenza Center of Excellence—one of the six national Centers of Excellence in Influenza Research and Surveillance supported by the National Institutes of Health. He focuses on understanding how the immune system clears a virus infection and provides long-term immunity with the aim of designing more rational vaccination and treatment strategies.

Dr. Luis Martinez-Sobrido is an external professor at the Universidad de Merida in Yucatan, Mexico. His research interests for the last decade have been focused on the molecular biology, immunology, and pathogenesis of negative-strand (Influenza viruses, Respiratory Syncytial Virus, Human Metapneumovirus, arenavirus, Thogoto virus, Ebola virus, Crimean Congo Hemorrhagic Fever virus) and positive-strand (Dengue virus, SARS coronavirus, Mouse Hepatitis virus) RNA and DNA viruses.