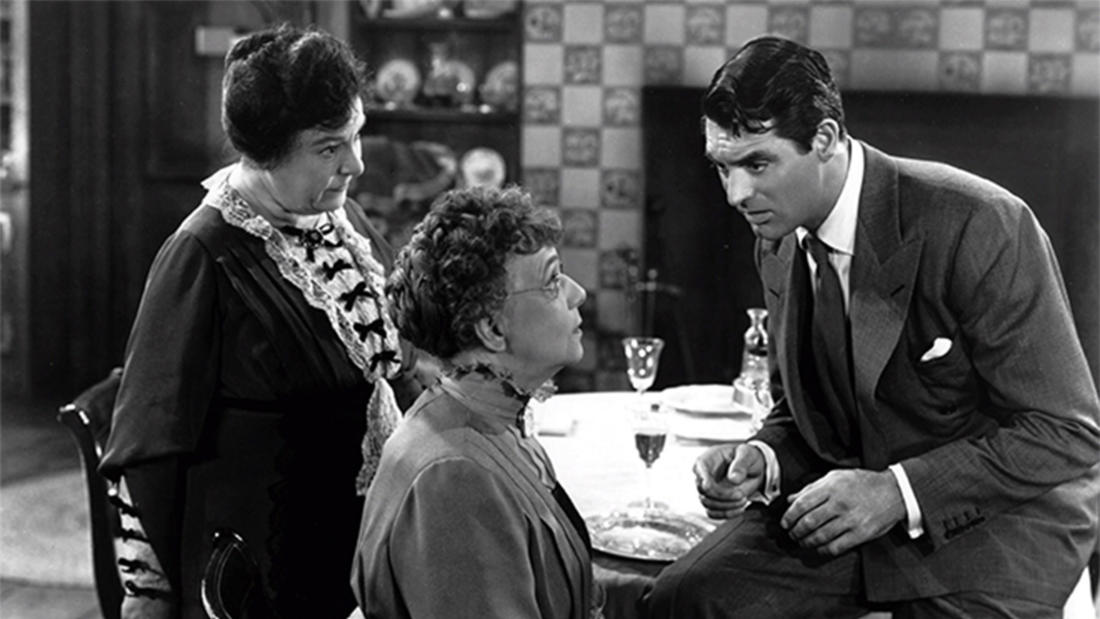 2015
with
Deborah Blum
Pulitzer Prize-Winning Science Journalist; Author of "The Poisoner's Handbook"
Arsenic and Old Lace—

King of Poisons: The Social History of Arsenic
Program Description
Dubbed the "king of poisons," arsenic has a rich and colorful history dating back to ancient times. Before the film, Deborah Blum gave an overview of its early uses as well as its ongoing environmental ramifications.
Film Synopsis
A drama critic learns on his wedding day that his beloved maiden aunts are homicidal maniacs, and that insanity runs in his family.
Writer and notorious marriage detractor Mortimer Brewster (Cary Grant) falls for girl-next-door Elaine Harper (Priscilla Lane), and they tie the knot on Halloween. When the newlyweds return to their respective family homes to deliver the news, Brewster finds a dead body hidden in a window seat. It seems his maiden aunts (Josephine Hull, Jean Adair) have developed a habit of killing lonely old men and burying them in the cellar. Between his eccentric aunts, disturbed uncle (John Alexander), and homicidal brother (Raymond Massey), he comes to realize that his family is even crazier than he thought. Based on the play by Joseph Kesselring, Frank Capra directed this dark comedy.
About the Speaker
Deborah Blum is a Pulitzer Prize-winning science writer and the author of five books, including The Poisoner's Handbook, a New York Times bestseller, and the subject of a PBS documentary on American Experience. She has written for a wide range of publications, including Time, Wired, Discover, Scientific American, Lapham's Quarterly, Tin House, and The Wall Street Journal, and she currently covers environmental toxicology for The New York Times, writing a monthly column called "Poison Pen."
She teaches science writing and narrative writing at the University of Wisconsin, where she is the Helen Firstbrook Franklin Professor of Journalism. She is a lifetime associate of the National Academy of Sciences and a fellow of the American Association for the Advancement of Science, both awards honoring her work in science communication. Blum was recently named director of the Knight Science Journalism program at MIT.