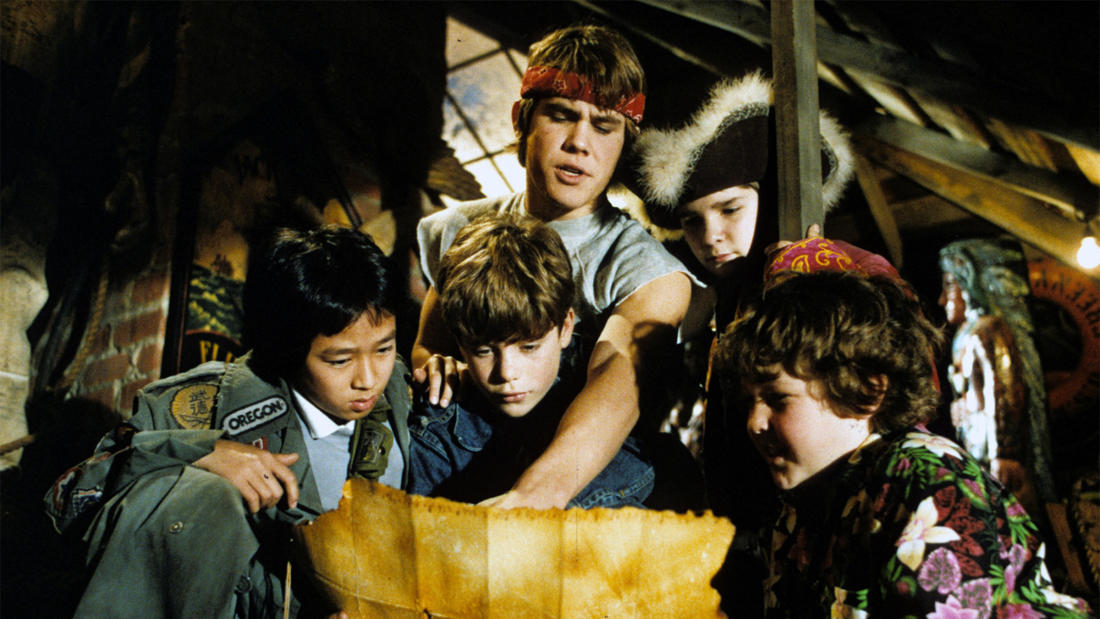 2015
with
Dr. Alec M. Bodzin
Lehigh Environmental Initiative, Lehigh University; Assistant Professor, Department of Education and Human Services, Lehigh University
The Goonies—

The Use of Maps for Understanding Data
Program Description
A discussion of the science of exploration and the use of maps for understanding data.
Film Synopsis
In order to save their home from foreclosure, a group of misfits sets out to find a pirate's ancient treasure.
Facing foreclosure in the Goon Docks area of Astoria, Oregon, two brothers (Josh Brolin, Sean Astin) are desperate to find a way to save their home. After discovering a treasure map in their attic, they and their band of misfit friends set out to find it. Along the way, they cross paths with lady criminal Mama Fratelli (Anne Ramsey) and her outlaw brood, who are also determined to get their hands on the loot. Fortunately, the kids manage to befriend Fratelli's horribly deformed (but soft-hearted) son (John Matuszak), who comes to their rescue. This cult adventure comedy was adapted from a story by Steven Spielberg, with a screenplay by Chris Columbus.
About the Speaker
Dr. Alec M. Bodzin is an assistant professor in the Department of Education and Human Services at Lehigh University. His research areas involve the design of web-based inquiry learning environments; learning with spatial thinking tools, including GIS, Google Earth, and remotely sensed images; design and implementation of inquiry-based environmental science and environmental curriculum; visual instructional technologies; motivation and learning; and the use of instructional technologies to promote learning. He is also a core faculty member of Lehigh's Environmental Initiative.