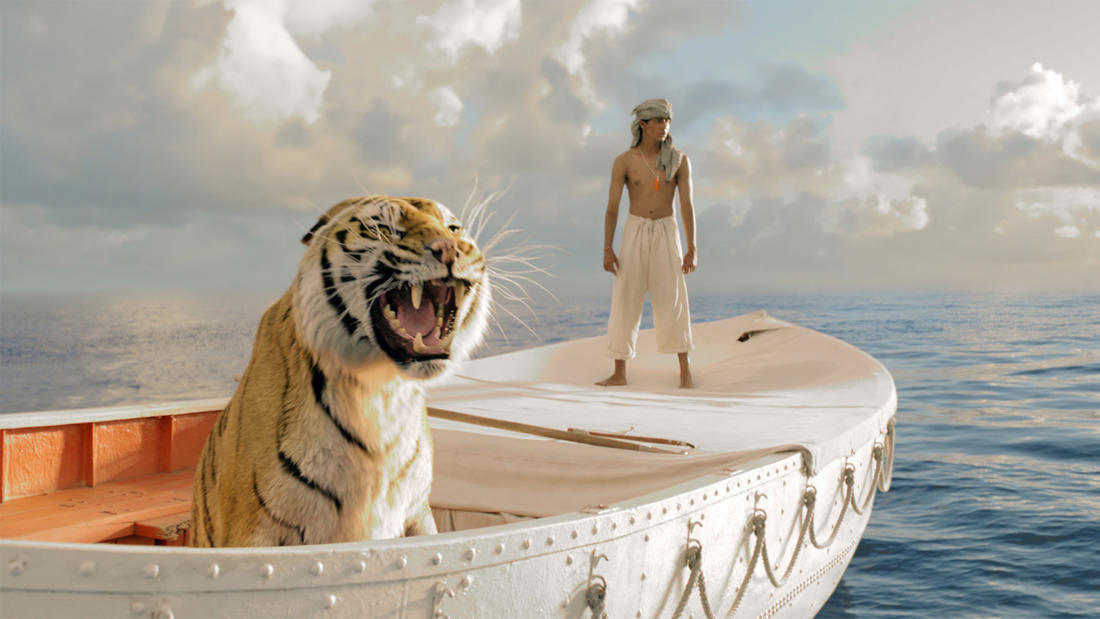 2015
with
Karen Povey
Associate Curator of Education, Point Defiance Zoo & Aquarium
Life of Pi—

Tiger Conservation
Program Description
A discussion of the role of zoo-based breeding in tiger conservation.
Film Synopsis
A young man who survives a disaster at sea is hurtled into an epic journey of adventure and discovery. While cast away, he forms an unexpected connection with another survivor: a fearsome Bengal tiger.
After deciding to sell their zoo in India and move to Canada, Santosh and Gita Patel board a freighter with their sons and a few remaining animals. Tragedy strikes when a terrible storm sinks the ship, leaving the Patels' teenage son, Pi (Suraj Sharma), as the only human survivor. However, Pi is not alone; a fearsome Bengal tiger has also found refuge aboard the lifeboat. Adrift in the Pacific Ocean, Pi and the tiger must learn to trust each other if both are to survive. Based on the novel by Yann Martel, Life of Pi earned 11 Academy Award nominations and won four.
About the Speaker
Karen Povey is the associate curator of education at the Point Defiance Zoo & Aquarium, and helped pioneer educational live-animal presentations at Wild Wonders Outdoor Theater. Povey also is a key member of the zoo team that collaborates with the Tacoma Public Schools' Science and Math Institute, which conducts classes on zoo grounds and in Point Defiance Park. She teaches classes for the school and works with other instructors to incorporate zoo themes into their curriculum.