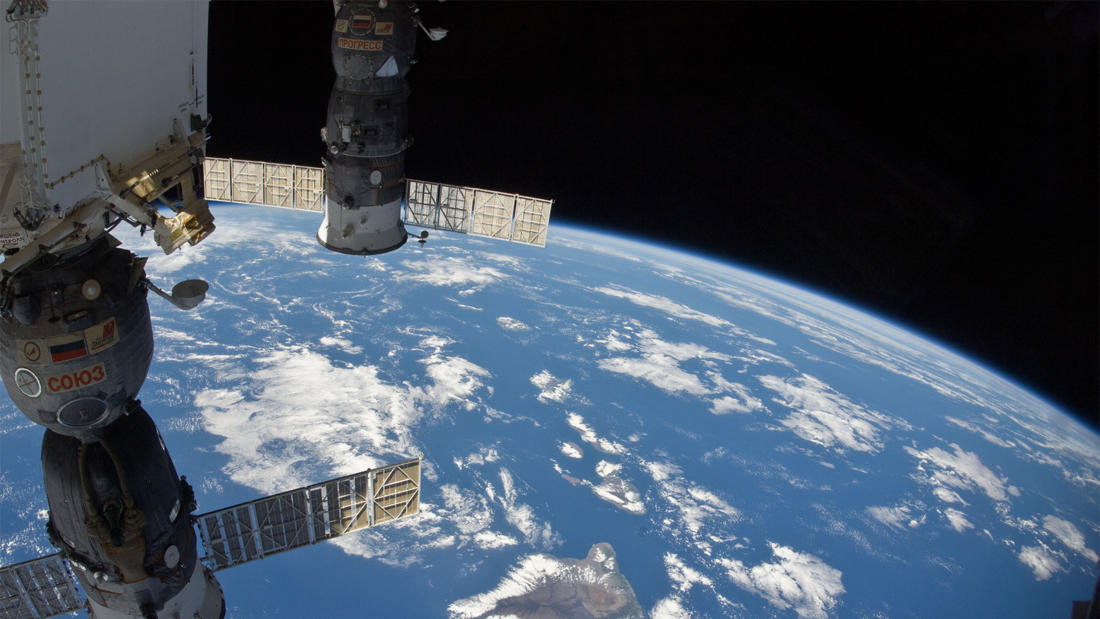 2015
with
Ron Garan
NASA Astronaut
The Orbital Perspective—

Translating the "Overview Effect" Into Action
Program Description
Ron Garan discussed how we can translate "the overview effect" into action to improve life on Earth.
Film Synopsis
After spending 170 days and 71 million miles in orbit on the International Space Station, astronaut Ron Garan had a transformative experience.
For astronaut Ron Garan, living on the International Space Station is a powerful, transformative experience. On space walks and through windows, Garan is struck by the stunning beauty of the Earth from space, but sobered by knowing how much needs to be done to help this troubled planet. Working side by side with 15 different nationalities on one of the most ambitious and technologically complicated undertakings in history, Garan, a former fighter pilot, comes to believe that he can apply that kind of cooperation and innovation toward creating a better world. That spirit is what Garan calls the "orbital perspective." He and others have begun working to apply the orbital perspective at home, embracing new partnerships and processes to promote peace and combat hunger, thirst, poverty, and environmental destruction.
About the Speaker
Ronald John Garan, Jr. is a NASA astronaut. After graduating from the State University of New York College at Oneonta in 1982, he joined the Air Force, becoming a Second Lieutenant in 1984. He became an F-16 pilot, and flew combat missions in Desert Shield and Desert Storm. Before becoming an astronaut, he was the operations officer of the 40th Flight Test Squadron (FTS). He first flew in space as a mission specialist on the STS-124 mission to the International Space Station (ISS). He returned to ISS on April 4, 2011, for a six-month stay as a member of Expedition 27.