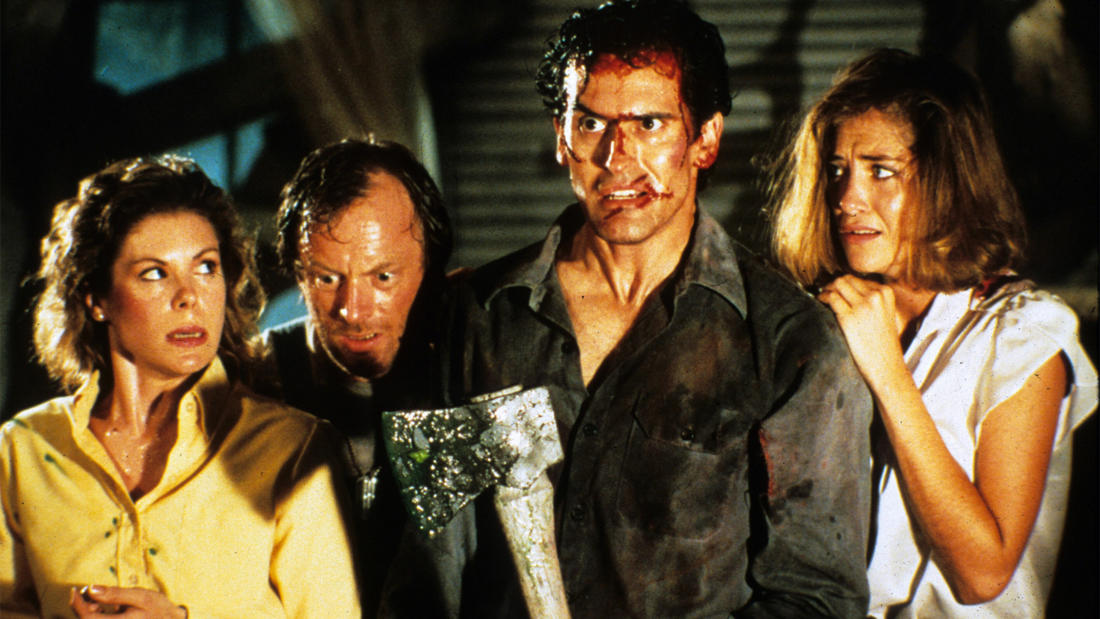 2015
with
Dr. Steven Schlozman
Associate Director of Training, Child and Adolescent Psychiatry Residency Program, Massachusetts General Hospital/McLean Program in Child Psychiatry; Assistant Professor of Psychiatry, Harvard Medical School
Evil Dead II—

Why do we like scary movies?
Program Description
Dr. Schlozman gave an overview of the neurobiology of our affinity for scary movies.
Film Synopsis
The lone survivor of an onslaught of flesh-possessing spirits holds up in a cabin with a group of strangers while the demons continue their attack.
The second film in the Evil Dead trilogy is part horror, part comedy, with Ash Williams (Bruce Campbell) as the lone survivor of an onslaught of flesh-possessing demons. At a secluded cabin in the woods, Ash and his girlfriend, Linda (Denise Bixler), discover the Sumerian Book of the Dead, a ritual dagger, and a reel-to-reel tape containing a translation of the book's hieroglyphics. The incantations on the tape summon an unseen, growling spirit from within the woods, which bursts into the cabin and takes possession of his Linda's soul. Cut off from the outside world, Ash soon discovers there is no escaping the woods.
About the Speaker
Dr. Steven Schlozman is the associate director of training for the Child and Adolescent Psychiatry Residency Program at the Massachusetts General Hospital/McLean Program in Child Psychiatry, and co-director of Medical Student Education in Psychiatry for Harvard Medical School, where he is also an assistant professor of psychiatry. He is Board Certified in General Psychiatry and Child Psychiatry.
His first novel, The Zombie Autopsies, was published in March 2011, and he is currently collaborating with George A. Romero on a film adaptation of the book. Previously, he gained recognition among scholars of the zombie phenomenon for his journal article that theorized the existence of Ataxic Neurodegenerative Satiety Deficiency Syndromes power transfer.